Sergei Stepashin, who today holds the post of head of the international cooperation association, says that all Syrian schools have officially switched to studying Russian as an obligatory element of the school curriculum (starting from the middle classes). At the same time, Sergei Stepashin said that the government of Syria adopted such a decision after the country was visited by representatives of the Russian delegation headed by Deputy Prime Minister Dmitry Rogozin.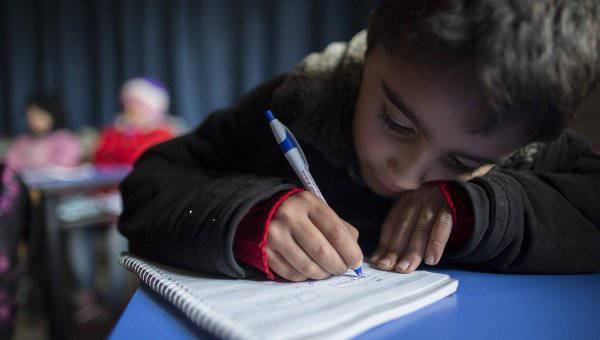 Sergey Stepashin quotes
RIA News
:
After a recent visit to Syria by the Deputy Prime Minister of the Russian Federation, Dmitry Rogozin, the country's leadership decided to impose compulsory instruction in the Russian language in all schools. We are pressed in Ukraine, but here is an example of Syria.
Previously, Syrian schoolchildren could learn Russian only as a second foreign language after compulsory English.
The Russian delegation visited Syria at the end of last week. Meetings were held with President Bashar Asad and Prime Minister Wail Al-Khalki. Discussed issues of trade and economic, cultural and scientific and technical cooperation.
Sergei Stepashin called Syria a Russian outpost in the Middle East.
Today, about 250 million people in dozens of countries use the Russian language on an ongoing basis. According to the forecasts of the TsSPM (Center for Social Prediction and Marketing) in the world by 2025, this number will drop to 215 million, and to 2050 - to 130 million. How strong a scientific basis this forecast has, like any other similar forecasts, is a question not idle