The newly-minted, but uninitiated, "president" of Ukraine Petro Poroshenko announced that Ukraine was refusing to continue buying gas from Russia. The reason for the demarche is the high price that does not suit Poroshenko. Between the lines in this statement of the extraordinary Ukrainian chapter, you can read the following: we refuse further purchases of gas from Russia, but not theft, because a reasonable Europe is not going to refuse to buy blue fuel from Gazprom.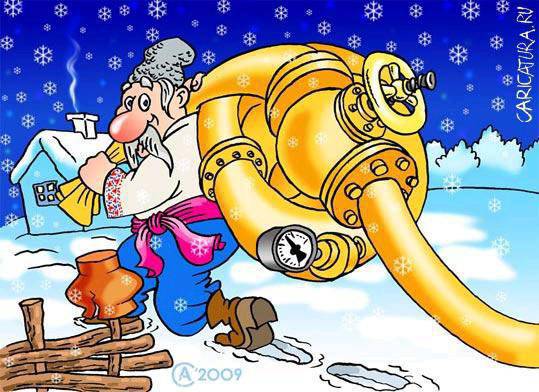 Petro Poroshenko quotes
ITAR-TASS
:
Russia wants to sell gas to Ukraine for $ 500. Well, but Ukraine will not buy this gas, it does not need it.
A few days before Poroshenko's statements, another representative of the Ukrainian "government," Finance Minister Shlapak, said that Ukraine would pay its debts only if Russia returns to the "previous" price - 268,5 dollars per thousand cubic meters.
Russia still leaves this version of Ukrainian blackmail without an official answer, realizing that Kiev is playing into the coming summer and the funeral of Ukrainian industry that has already begun. Moscow can well afford to wait for the first frosts in Ukraine, if until then Poroshenko will continue as a "president".
Regarding the statements of the Ukrainian side, Deputy Head of the Ministry of Economic Development and Trade of the Russian Federation Andrei Klepach commented:
This is critical for Ukraine. Ukraine does not want to pay for our gas, it will steal it.
Ukraine has gas in storage, but it works on the stability of supplies to Europe. So they can steal up to 9 billion and more, for a while it will allow them to hold out.