"Endeavor" returns to Earth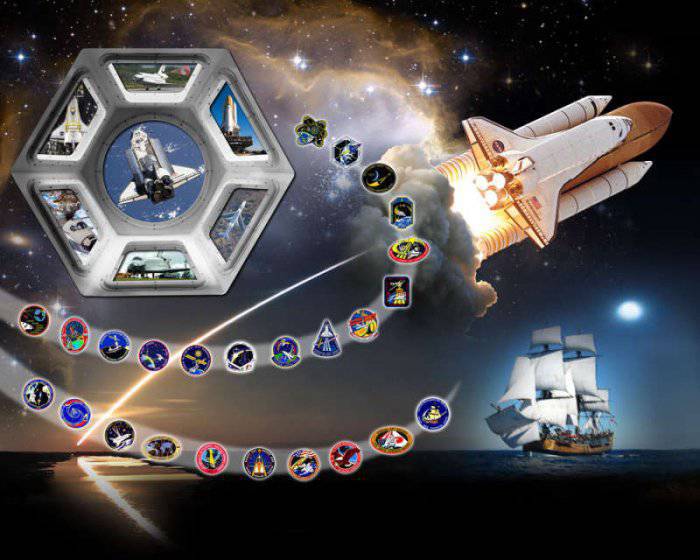 Near the Kennedy Space Center on Cape Canaveral, Florida, a huge crowd gathered. People gathered there despite the night hour, congratulated on the successful landing of the Endeavor spacecraft. He returned from orbit, where he spent two weeks on the International Space Station.
Having completed its more than two weeks of work in orbit, Endeavor returned home. The crew delivered and installed a magnetic spectrometer for studying cosmic rays, an 2 device worth a billion dollars, to the International Space Station. Astronauts performed four spacewalks. The last output was marked by the fact that now spent a thousand hours in open space during the construction and operation of the International Space Station.
It is worth giving some statistics. Built in 1992, the Endeavor made 25 flights. He spent 299 days in space, flying almost 200 millions of kilometers. Tony Sekkachchi, program director of the voyage, when interviewed by the NPR television network, addressed the space shuttle as a living being: "You have understood all your life that you are carrying a huge burden, America's pride. You carried the pride of America on your back. " So, the completion of the next mission for astronauts is a reason for both celebration and regret, because for "Endeavor" this was the last flight.
"Endeavor" will become a museum exhibit
The captain of Endeavor, Mark Kelly, tells the Associated Press reporter: "During these 16 days in orbit, Endeavor proved to be a real workhorse. Now he will be prepared for the next step, the next stage in life. It will become a museum exhibit, and I imagine millions of people who will be able to touch the shuttle every year, the astronaut said. "But for me it's still a bittersweet moment, because it's a big ship."
After the return of Endeavor, the NASA space administration program will have another final flight for space shuttles. Shuttle "Atlantis" should fly in July to the International Space Station.
Ctrl Enter
Noticed a mistake Highlight text and press. Ctrl + Enter