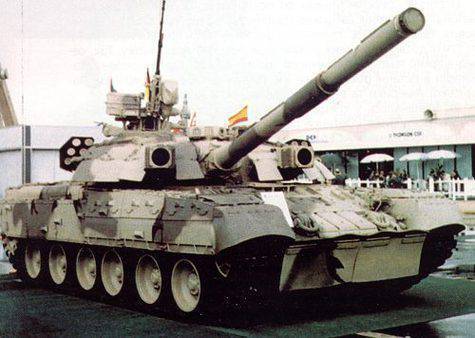 Armored embarrassment
Eurosatory 2010, the international arms exhibition ending in Paris today, brought an unpleasant surprise. While the leading powers introduced the latest models
tanks
, Russia refused to create the next generation of these combat vehicles.
The essence of the confusion is as follows: The state armaments program for 2007-2015 provided for the supply of an army of 770 - fundamentally new tanks. Rearmament should begin in 2011 year. It was by that date that Urals Design Bureau of Transport Engineering promised to present the fourth generation T-95 combat vehicle and an improved model of the serial T-90 with a new turret, gun and improved fire control system.
In April 2010, it became clear that the program would fail. Russian Deputy Minister of Defense Vladimir Popovkin stated that it was decided to stop the development work on the T-95, since for twenty years that they were underway, the tank was hopelessly outdated. On the allocation of funds for new development of speech has not yet been. Obviously, the development of armored vehicles is no longer a priority for our country.
Diametrically opposite opinion is held by foreigners. So, Israel introduced the model Merkava-4Mk. The tank for the first time in the world has an active defense system installed against all types of guided and unguided anti-tank missiles. Enhanced and armor protection, updated electronic filling.
Russian experts praised the Israeli defense product, calling it the best fighting machine in its class. At the same time, one of our experts noted that many of the ideas implemented in Israel were born in the USSR.
German Leopard-2A7 + surprised those present. In the ammunition of this tank are two types of shells: high-explosive and sub-caliber. According to German specialists, the Leopard-2A7 + armor is impenetrable to any types of cumulative warheads. In the frontal projection, the tank successfully confronts all types of Russian sub-caliber shots.
Of course, one can argue that in our time all problems should be solved not by armor and fire, but through diplomatic negotiations, or, at worst, with precision air strikes or special operations surgical operations. However, none of our ambitious neighbors on the geopolitical map of the world thinks so. Both Americans and Europeans and Chinese continue to improve their iron cavalry. Why did it happen?