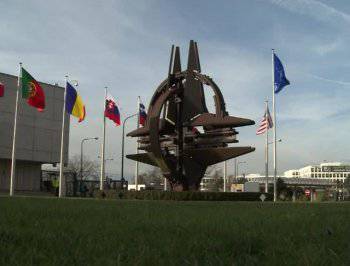 According to the information agency
"Vesti"
, referring to the representative of the press service of the North Atlantic Alliance, NATO finally saw the withdrawal of the Russian troops from the Ukrainian border, but "thousands of troops, but tens of thousands there still remain."
"Currently, most of the deployed Russian forces remain in close proximity to the border and remain ready to conduct operations in a short time," said the NATO press service.
According to the initial data of the alliance, there were about 40 thousand Russian servicemen on the Ukrainian border.
It is worth recalling that on May 19, Russian President Vladimir Putin ordered to return to the places of permanent deployment the troops conducting the exercises in the Rostov, Bryansk and Belgorod regions in order to "create additional benevolent conditions around the upcoming presidential elections in Ukraine so that there would be no speculation around this ".
May 25 in the presidential elections in Ukraine, won the "chocolate king", the head of the concern "Roshen" Petro Poroshenko. According to him, the special operation in the south-east of Ukraine, finally, really began.
"We will put an end to this nightmare, here is a real war against our country," he said.
It is worth noting that during the armed clashes, dozens of people have already died. But the Ukrainian security forces are not going to stop. An ultimatum was put forward to the militias: either they will surrender, or they will be destroyed from high-precision
weapons
.