The command of the Ukrainian punitive detachments participating in the so-called anti-terrorist operation in the south-east announced that representatives of the Donbas militia turned to them in order to begin negotiations. At this, the ATO officers allegedly replied that they would enter into negotiations only after the "separatists" disarmed. Reports about it
RIA News
.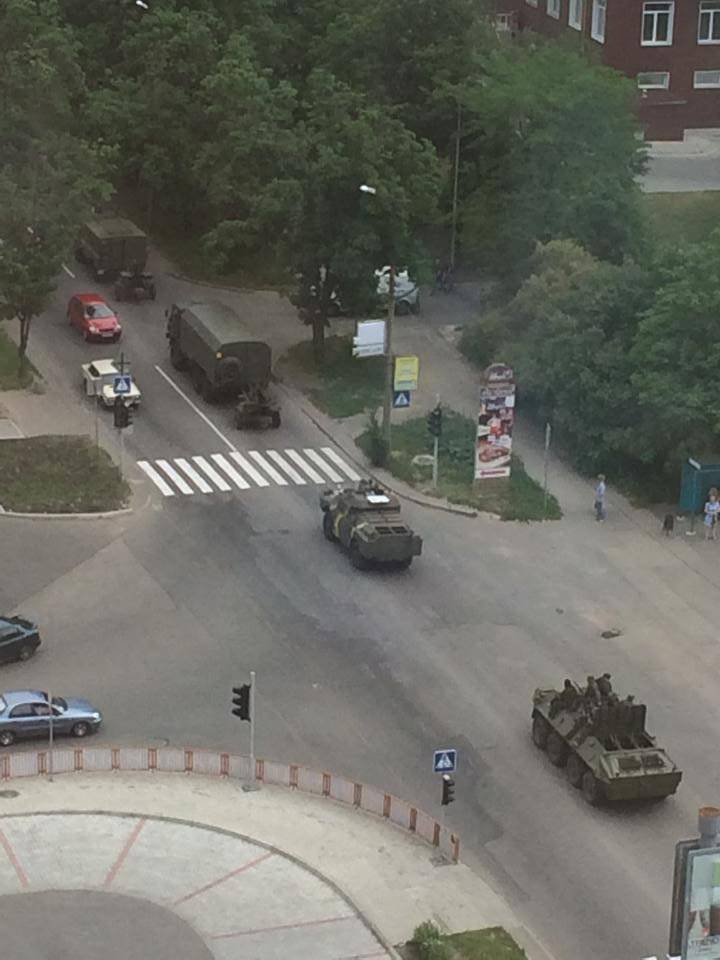 Meanwhile, the battle again appeared in the sky over Donetsk
aviation
Ukrainian Air Force, as well as unmanned aerial reconnaissance vehicles. Representatives of the militia of the DPR say that they managed to bring down one drone and insist that the city airport is under the control of the militias. On the
official airport website
that day in a row is reported on the continuation of the ATO, but the online scoreboard does not contain data on canceled flights.
Around 14: 00 local time in Donetsk, there was heard shooting near the building of the local branch of the Security Service of Ukraine, as well as in the area of ​​one of the hospitals. The city authorities warn citizens about the danger of entering the balconies of their apartments, moving around the city blocks where shooting is heard.
In the center of Donetsk, hundreds of miners came to the rally to the monument to the victims of fascism. People expressed a demand for Kiev to immediately stop the military operation against the residents of Donbass.
In Donetsk, they are also discussing the appearance of armed people on trucks and armored personnel carriers with Russian flags and inscriptions on the sides of the battalion "Vostok" armored vehicles. Ukrainian media in one voice say that they are "Kadyrov's envoys". Kadyrov himself responded to these words with a post on Instagram:
Ukrainian sources are replicating messages that some "Chechen units" from Russia have invaded Donetsk. I officially declare that this is not true. No "Chechen servicemen" and even more so "Chechen military convoys" take part in the conflict. Chechnya is one of the subjects of the Russian Federation and, in accordance with the constitution, has no armed forces.
And adds information that clearly angers Kiev:
If in the conflict zone someone saw a Chechen, then this is his own business. Chechens 3 million, and two-thirds of them live outside of Chechnya, including in the West. We cannot and should not know which of them is going where, as they did not know in Kiev, who among Ukrainians went to fight in Grozny. If the Ukrainian authorities really want to see "Chechen units" in Donetsk, why go to Donetsk when there is a good road to Kiev?