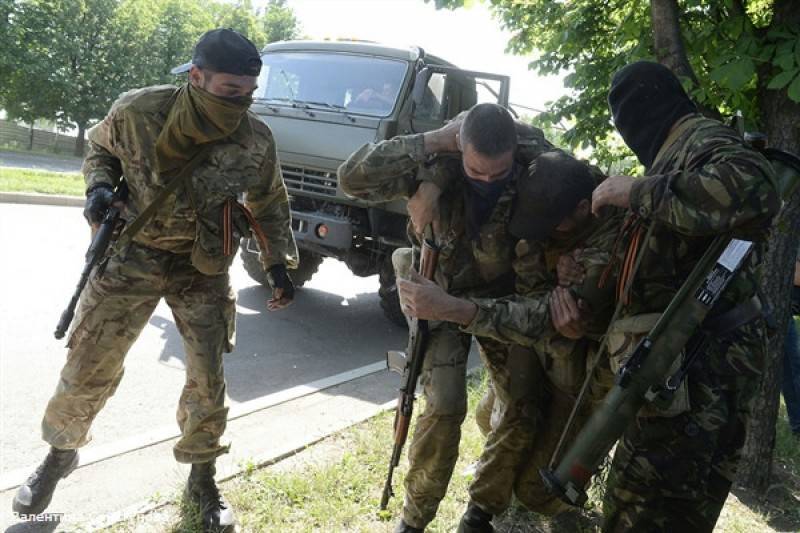 Alexander Rogers, a well-known political expert, publicist and blogger, reports on his page on the social network that the head of the DPR, Alexander Boroday, personally took part in yesterday's clashes with Bandera.
"The Prime Minister of the DPR, Alexander Boroday, personally went on the attack yesterday along with the militia. There was no such leader in Ukraine, and there will not be such leaders.

Rejoice your Valtsmanu.

And I'm glad and proud that I chose the side of courageous people who go out with small weapons against armored vehicles and aviation.

Madness of the brave I sing a song!

Ours do not kill prisoners, do not shoot at the "red cross", do not kill civilians, do not bombard residential areas, do not zigyut and do not serve American puppets.

So, in childhood I read the necessary books ...

And what did they read from the Maidan? Mein Kampf? ​​"
- interested publicist.
We note, almost immediately after the start of the "terrorist operation" of Ukrainian punishers in the Donbass, Alexander Rogers decided to leave his own and still calm Vinnytsia in order to join the people's militia of the Donbass in its struggle with the Ukrainian invaders.
Later, Alexander made a separate appeal to the ideological opponent of Ukrainians, apologizing for harshness in advance.
"Ukrainians!

I'll tell you a little truth, and you do not be offended. Or take offense, I do not care.

You, everyone who rode on the Maidan, who voted for Tymoshenko, Lyashko and Poroshenko - you are a schmuck. Polls.

Do you know why? Because your "chosen ones" consider you cattle, which is ready to eat any shit.

1. They write nonsense that Bolotov declared war on Pushilin. You yell "Hooray!" But in fact Bolotov sent reinforcements to Donetsk.

2. They write that 39% voted in Lugansk. You rejoice, although in reality there were open 2 sections in the entire area. And you believe in the "most fair elections."

3. They write that the inhabitants of Odessa burned themselves - you are yelling "more fried colorado". Then your heavenly hundred also shot herself.

You are your masters (if you think that you choose them, you are doubly slaves!) They feed you with shit, and you demand a bigger spoon!

You do not respect yourself - so how do you respect you after that? Eat your brown mass further, but I can't respect shit eaters.

Sorry, boiling ...

You deserve such freaks like Poroshenko and Kolomoisky. Let them rob you further. "
- wrote Rogers.