Nikolay Litvin, who heads the State Border Service of Ukraine, said that Kiev plans to introduce a reliable defense system on the eastern borders of the country. Lytvyn noted that this is not at all about the final closure of the border between Ukraine and Russia, but about creating a buffer zone. Words Litvin leads
Interfax
(spelling and punctuation preserved - note. "IN"):
In a difficult time for Ukraine, I want to state with complete responsibility the following, that Ukraine should immediately organize defense, and not guard the Ukrainian-Russian section of the state border with the involvement of all state resources, especially in the areas of Lugansk and Donetsk regions.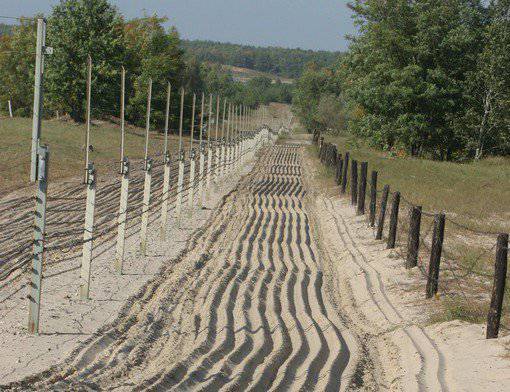 Lytvyn also states that in the near future, within the framework of the border service of Ukraine, a special unit of about 3 thousand people may appear, which will be engaged in the "force cover of the state border".
For reference: the buffer zone is a special area that is created between different parts of the state or different states in order to move the parties to the conflict to a safe distance. One of the variants of the buffer zone is the demilitarized zone. This is the territory from which the troops were withdrawn, military installations and other objects of this type were liquidated. Examples of buffer (demilitarized) zones are the territories separating the so-called Turkish Republic of Northern Cyprus from the Republic of Cyprus, parts of the border between Kosovo and Serbia.
The main components of the buffer zone can be attributed to the barrier system, means of observation, PCB (control and trace lanes), patrols.