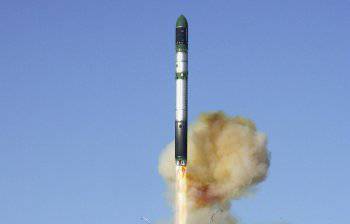 According to the
ITAR-TASS
With reference to Roskosmos Deputy Head Sergey Ponomarev, the cluster launch of the PC-20 "Dnepr" conversion carrier rocket with 30 mini-satellites, planned as part of the joint Russian-Ukrainian program, will take place on the night of 19 on 20 in June, as planned.
"The launch will take place, as planned, at the end of June, there are no shifts here," Ponomarev said, noting that the upcoming launch was supervised by the Russian strategic rocket forces and the international space company Kosmotras.
"As for the work of Ukrainian enterprises, today they continue to work, including on Dnipro. They fulfill their obligations, there are no special threats here yet, but we are ready for any eventuality, "he added.
According to the head of Roscosmos, if Ukraine stops cooperation with Russia on the Dnepr program, the domestic industry will be able to compensate for this within two to three months.
"We have actually studied the composition of the funds documentation. Our enterprises are the same developers, and if there is a refusal, we terminate contracts with the Ukrainian side and transfer all the work to Russian cooperation, "he said.
According to Roskosmos, in the 2014 year, three launches are planned under the Dnipro program, as a result of which 34 spacecraft from the UK, Spain, Holland, Kazakhstan, Russia, Japan, Saudi Arabia, USA, South Korea and Canada will be put into orbit.