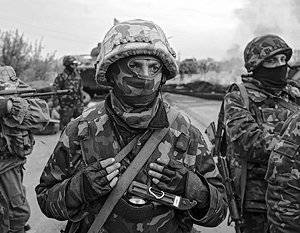 According to the newspaper
"Sight"
With reference to the Minister of Defense of Ukraine, Mikhail Koval, the Ukrainian government approved the draft agreement providing for the creation of the LITPOLUKRBRIG military brigade jointly with Poland and Lithuania.
"Decision is made. This is a very important decision for us, because the units of the two countries that will be part of the brigade - Poland and Lithuania - are NATO. We will prepare our component so that we know the NATO standards - they have a lot to learn, "Koval said, adding that the" Ukrainian component of the brigade "will be based on the Lviv training ground.
According to Koval, the brigade will be assigned "including peacekeeping functions."
It is worth noting that the proposal to create a unit LITPOLUKRBRIG put forward by the Lithuanian government.
Earlier, the former head of the Ukrainian government, Yulia Tymoshenko, proposed holding a referendum on Ukraine's entry into NATO.