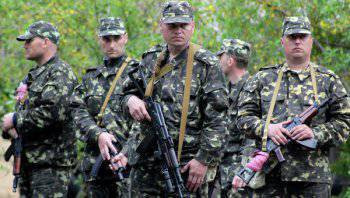 According to RIA
"News"
, the representative of the US State Department Jen Psaki told reporters that the US authorities support the special operation of Kiev in the south-east of Ukraine, but do not see a military solution to the conflict.
"We are focused on economic and diplomatic assistance. There is no military solution here, "said Psaki, in response to a question about possible supplies.
weapons
Ukrainian side.
One of the reporters asked why Washington supports the actions of Kiev, if it does not see a military solution to the conflict in the south-east of Ukraine.
"We say that they have such a right, because the Ukrainian authorities are responsible for restoring order. This is not a military decision, we still believe in dialogue, "answered psaki.
Meanwhile, according to Alice Lockwood, head of the Europe and CIS department of the American-British IHS research center, the situation in the south-east of Ukraine will remain unstable until direct negotiations between the president of Ukraine, Petro Poroshenko, and the president of the Russian Federation, Vladimir Putin, take place.
"The newly elected President Petro Poroshenko took a tough stance against the separatist movements in the east of the country in order to ensure its legitimacy in the eyes of the public and multiply the fruits of his impressive election victory in May 25," said Lockwood will not be able to to resist the Ukrainian security forces without external support.
"It does not seem that Russia is currently inclined to intervene, since it appealed to the OSCE with a request to understand what is happening," added Lockwood.
According to her, disagreements began in the ranks of the militias, which can make it easier for the Ukrainian military to regain control.