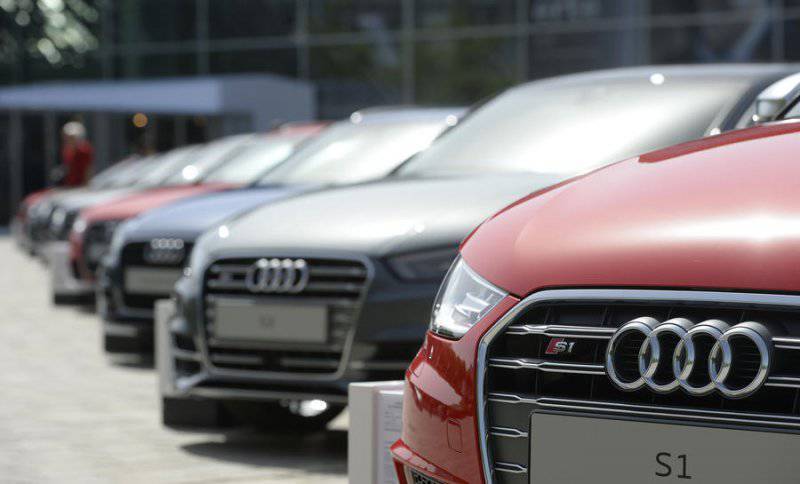 Employees of the German auto giant Audi are shocked by the revelations about the Nazi past of their "founding father" Richard Brun. It is noteworthy that the automakers themselves wanted to learn more about its activities and about Audi's predecessor, Auto Union, the automakers. The results of the investigation showed that during the Second World War there existed several concentration camps where cars were made for fascists.
For Auto Union, the predecessor company of Audi, seven concentration camps were built in which they produced vehicles for the Nazis. The founder of the concern, Richard Brun, was responsible for the brutal exploitation of prisoners and was closely associated with the top Nazi leadership. Such unflattering facts came to light as a result of an investigation commissioned by the automaker itself, according to the German portal The Local.
The authors of the 500-page report were historians Martin Kukovski and Rudlph Boch. According to their data, in the Nazi concentration camps, Auto Union worked around 3700 prisoners. At the same time, about 16 thousand people worked at factories in Saxony. The company expressed concern about such facts and do not exclude that they will pay compensation to those prisoners who are still alive.
After the war, Richard Brune revived the company in Ingolstadt, receiving funding under the Marshall Plan. He was even awarded the Order of Merit for the Federal Republic of Germany for his contribution to the development of the country as an entrepreneur.
Now the mayor of the city of Ingolstadt declares that, perhaps, some streets, named after Brun, will have to be renamed. And representatives of the automaker Audi itself said that they would change Brun's online profiles. At the same time, on the company's English-speaking websites around the world, the businessman is still described as a "very competent manager of the enterprise" in the pre-war period and a person who "preserved the good reputation of the company" after the war, which made it possible to obtain funding for the revival of the automaker.
Audi - the last of the major German automakers, which conducted a detailed investigation of its Nazi past. Previously, so did Volkswagen, Daimler and BMW.