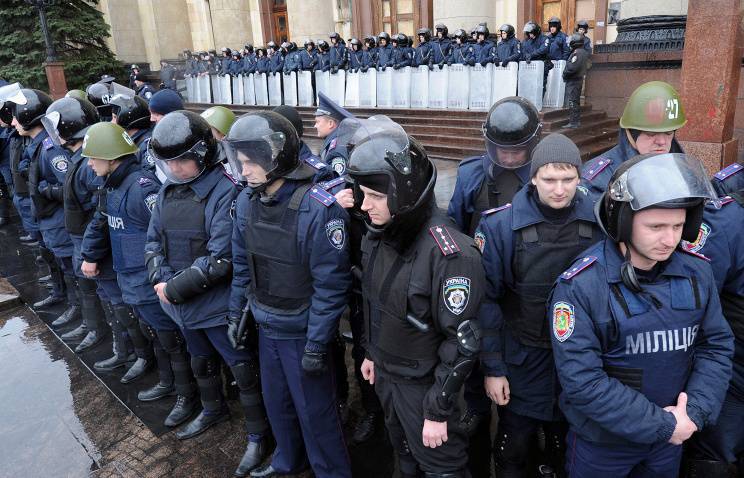 The Ministry of Internal Affairs of Ukraine massively dismisses workers with the motivation "for treason oath", and also creates a lustration commission for personnel cleaning the ranks. This was reported to journalists by the deputy head of the department Sergey Chebotar.
"Recently, we have fired 250 people from the police station on the Dnieper Railroad. There are cases of mass layoffs in the Luhansk, Ternopil, Lviv and Odessa regions," the deputy head of the Ministry of Internal Affairs said.
He also claimed that "the lustration and personnel commissions are starting at the office. Candidates for leadership are going through an open discussion process to which journalists and representatives of public organizations can be invited," Chebotar added.