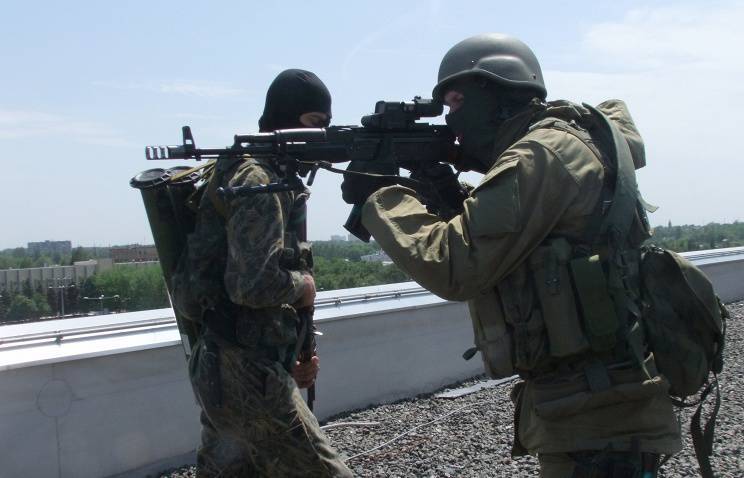 The head of the Chechen Republic, Ramzan Kadyrov, has denied reports from the Ukrainian media about the participation of military units from Chechnya in hostilities in Donetsk. The head of the republic wrote about this on one of his official pages on social networks.
I regard what is happening as a tragedy of the Ukrainian people. The US and Western countries are trying to plunge Ukraine into chaos, devastation and civil strife. The real threat hung over the relatives and friends of the Ukrainian people in spirit, language and culture.
Ramzan Kadyrov
"Ukrainian sources replicate reports that some" Chechen units "from Russia invaded Donetsk. I officially declare that this is not true. No" Chechen servicemen "and, especially," military columns from Chechnya "in the conflict do not accept participation ", - said Kadyrov.
The head of the republic emphasized that Chechnya is one of the subjects of the Russian Federation and, in accordance with the Constitution of the Russian Federation, has no armed forces.
"If someone saw a Chechen in the conflict zone, then it's his own business. There are three million and two-thirds of them live outside the republic, including in the West. We cannot and shouldn't know who goes where , they didn't know in Kiev which of the Ukrainians went to fight in Grozny. If the Ukrainian authorities really want to see "Chechen divisions" in Donetsk, why go to Donetsk when there is a good road to Kiev? ", said Kadyrov.
According to the head of Chechnya, in fact, he proceeds from the fact that "Ukraine will eventually, as before, become a friendly Russian country, and the people of Ukraine are fraternal for us."
"We really want peace to prevail in this country," Kadyrov stressed.