Among people who are passionate about various kinds of home-made products based on new technical issues, we can identify those who are mastering work with an 3D printer. This technique is often used today for the manufacture of component parts of models.
weapons
. A weapon that is popular with the "DIY" is the AR-15 series rifle. Using the 3D printer, they make the lower part of the receiver of this rifle with the component ergonomics of the P-90 submachine gun, the website reports
gunsa.ru
.
Working with 3D-models, created on the basis of the corresponding printer, allowed enthusiasts to create a series of models, united by the common name Charon series. A new bullpup model is added to the series - a model with a trigger pulled forward to increase the level of accuracy and increase its range.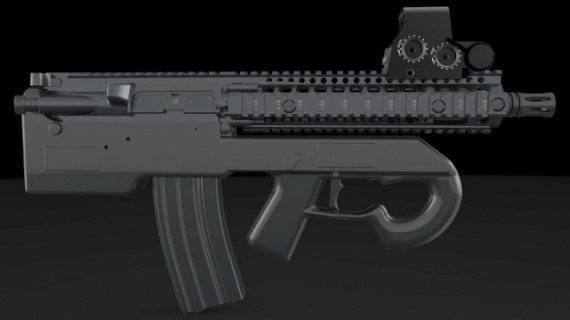 The layout allows you to change the format of the model, increasing the length parameters so that the model fits the arrow in terms of anthropometric parameters.
The loading handle is located at the end of the weapon, which can be called an inconvenience. But this is not the only inconvenience that experts say. A rifle with a buffer tube, with a return spring located in it, will not be suitable for assembling such a family. Only gas piston automatic AR suitable for this option. An example is the ARAK-21 assembly.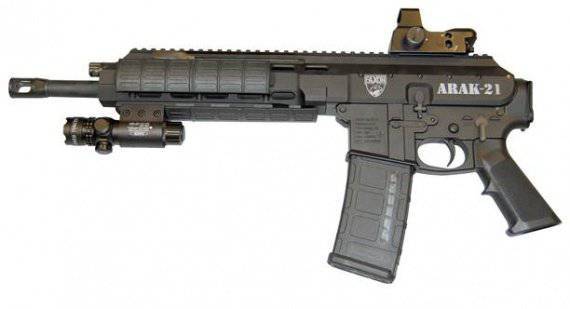 People involved in the creation of the model say that this is not yet the final version, and that in the near future we can expect changes in technological solutions aimed at improving the efficiency of the product.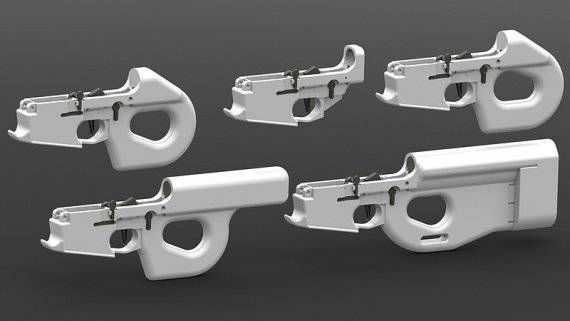 Unfortunately, experiments in the field of creating models of weapons at the amateur level, can afford only the overseas lovers. Russian colleagues are just waiting in the wings to show their talents.