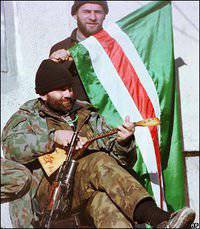 According to the
Interfax-Ukraine
, the press service of the State Border Service of Ukraine announced a possible attempt to break into the territory of Ukraine a group of armed men, who, presumably, are natives of the Caucasus.
"The State Border Service promptly received information that 20 kilometers from the Ukrainian-Russian border in the Russian Federation in the direction of the village of Dmitrovka, Donetsk Region, found about 40 KamAZ trucks with armed individuals of allegedly Chechen nationality," the ministry's press service reported.
It is noted that the State Border Service together with other law enforcement agencies is taking all possible measures to prevent their entry into the country.
"Also, through diplomatic channels, a request was sent to the Russian Federation with a request to comment on this information and respond to it in order to prevent terrorists from entering Ukraine. At this time, there was no response from the Russian side, "the press service added.