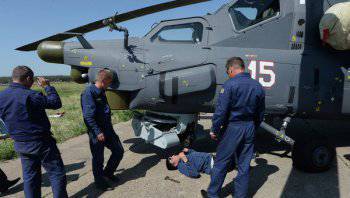 According to RIA
"News"
, with reference to Andrei Kelin, the Permanent Representative of the Russian Federation to the OSCE, Russia rejected Ukraine's request for clarification of "unusual military activity" on the Vienna Document on confidence and security in connection with the Aviadarts-2014 aviation competition.
"Ukrainians once again tried to launch a mechanism for" unusual military activities "in accordance with Chapter Three of the Vienna Document (on confidence- and security-building measures). As a reason, we used the Aviadarts-2014 military pilot competitions held in our country. They partly coincided with the holding of elections, and the Ukrainians tried to arrange around this hype. Naturally, the allegations that Russia tried to undermine the conduct of elections in this way is complete nonsense, since the competitions were held at the Voronezh and Lipetsk ranges in 160 and more kilometers from the Ukrainian border, "said Kelin.
According to the Permanent Representative of the Russian Federation, on Monday a request was received from the Ukrainian side to hold a bilateral meeting on this issue, which was rejected.
In accordance with the Vienna Document 2011 on confidence- and security-building measures, an OSCE participating state may request clarification about unusual and unplanned military activities that are causing concern about their own security.
Earlier, Ukraine had already initiated a mechanism to clarify "unusual and unplanned activities" in connection with the exercises that Russia conducted near the Ukrainian border. Then the Russian Federation refused to take part in the consultations, saying that the exercises were planned.