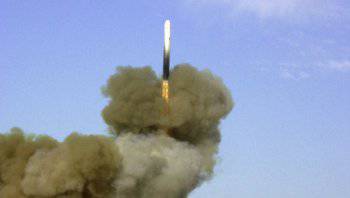 According to RIA
"News"
, the Russian-Ukrainian launch vehicle Zenit-3SL, launched from the Odyssey floating platform in the Pacific Ocean as part of the Sea Launch project, successfully put the European communications satellite Eutelsat-3B into the calculated orbit.
"The separation of the Eutelsat-3B spacecraft from the upper stage took place. The satellite was handed over to the launch customer, the Eutelsat telecom operator, "a Roscosmos representative said.
The Eutelsat-3B spacecraft is equipped with transponders for relaying video signals in the C, Ku and Ka bands. It will serve Europe, the Middle East, Africa, Central Asia and some parts of South America. The satellite was created by Astrium specialists on the basis of the highly reliable Eurostar E3000 platform. The estimated lifetime of the device is more than 15 years.