The unexpected visit to Afghanistan by the President of the United States led to even more unexpected consequences. Representatives of the so-called press pool at the White House were provided with a list of invitees to participate in a secret briefing at the Bagram military base. In this list, as reported
ITAR-TASS
, was and the name of the resident of the Central Intelligence Agency in Afghanistan.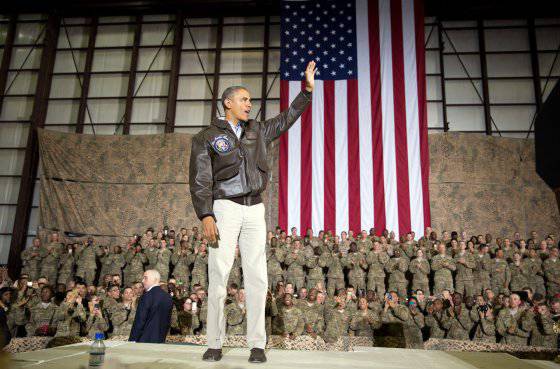 When the press service of the White House tried to correct its serious mistake and spread the "adjusted" version, the initial list was already sent to the editorial office by one of the journalists of the Washington Post. In the new list of names of the resident was no longer.
But this is not the last unpleasant surprise for the United States of Obama's visit to Afghanistan. Hamid Karzai refused to meet Obama, who said he was ready to receive the President of the United States in his palace, but he was not going to leave for the US military base. This information has spread the agency
France-Press
.
Subsequently, the American side, trying to save face, stated that it was in the plans of Barack Obama that the meeting with Hamid Karzai, whose powers as head of state expire in a couple of weeks, was not listed.
During his visit to the territory of Afghanistan, Barack Obama said he was ready to sign a bilateral agreement on security cooperation with the new leader of the Islamic Republic. Many experts called such a statement Obama's attempts to once again postpone the widely announced withdrawal of the American contingent from Afghanistan.