Participant of the presidential race in Ukraine Oleg Lyashko on his page in
Facebook
wrote about raising funds for the Ukraine-controlled battalion. According to the same Lyashko, who calls himself on the page on the social network "people's president", the fighters of the Ukraine battalion and Azov unit managed to seize the militia base, allegedly at the dacha of the son of Ukraine's legitimate president Viktor Yanukovych.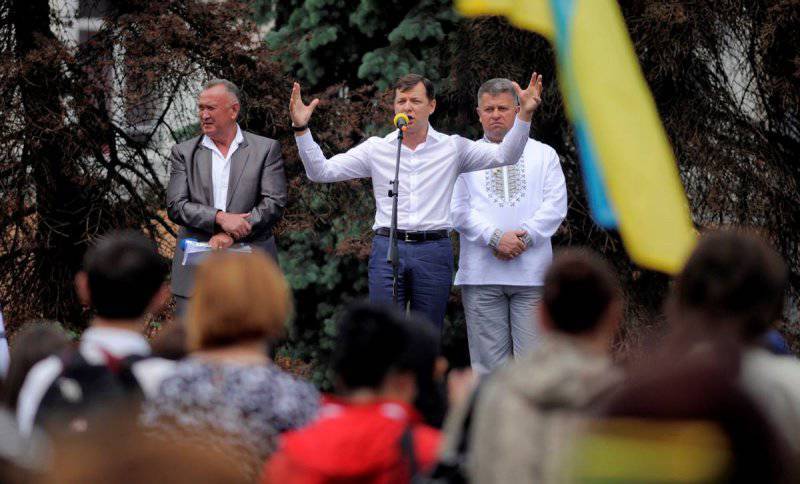 Oleg Lyashko writes (translation):
Brothers and sisters, the fighters who are fighting for the liberation of Ukraine from invaders, really need your support. Collecting funds for the needs of the battalion "Ukraine": an account in "Privatbank" in UAH (followed by the account details - note "VO").
Information about raising funds for the "Ukraine" (battalion) Lyashko published after he announced the "seizure" of the base of the militia in the town of Urzuf (Donetsk region or the DPR). Apparently, this is how Lyashko is going to prove that his battalion is worthy of popular "sponsorship" for the effectiveness of its fighters.
Lyashko (translation):
After a preliminary inspection of the premises were found a large arsenal of small
weapons
and a considerable amount of cash. In addition, the fighters detained a boat belonging to the escaped Yanukovych Sr., used by terrorists to transport ammunition and weapons to the Donetsk region to conduct terrorist operations.
Lyashko does not inform where the cash found on the "base" is directed, as well as the details of the operation itself. But he comments on his preliminary election result:
Friends, thank you all for your support. My election result is our common victory. I will do everything to not disappoint you. Otherwise, carry me on the forks.
"Thank you" Lyashko says to those who, in the course of Internet voting, put him in first place in the presidential race.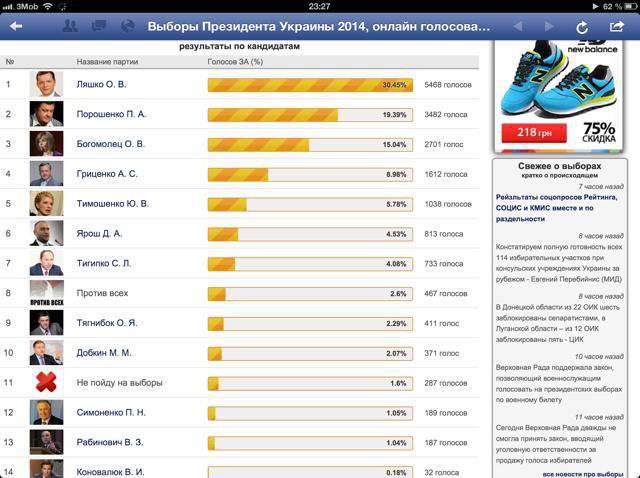 According to official data of the CEC of Ukraine, Lyashko is in third position, yielding Tymoshenko and Poroshenko.