Between the checkpoints of the Ukrainian security forces, an exchange of fire suddenly broke out, which lasted no less than 40 minutes. This is reported by the commander of the national militia, who is often called the Minister of Defense of the DPR, Igor Strelkov.
Words Igor Strelkova leads agency
RIA News
:
They occupied roadblocks, replacing those who came before them. Well, they began to sweep the terrain, not really knowing where the neighbors were. Neighbors responded. And off we go. It is unlikely that anyone was killed, but a lot of ammunition was spent.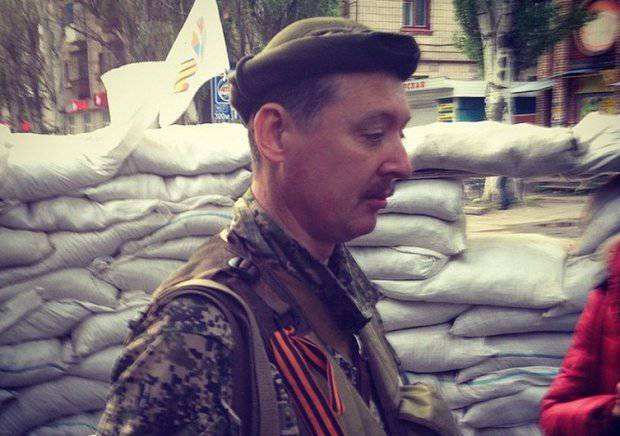 Initially, it was reported that units of the so-called National Guard of Ukraine attacked the positions of Slavic militiamen. However, the militia themselves declare that they did not enter the battle. It was after this that it turned out that the National Guard under began firing in units of the Ukrainian army, which decided that it was being fired upon by the militia. As a result of virtually indiscriminate shooting, several buildings in the city were damaged.
News agency
ITAR-TASS
, referring to the residents of Slavyansk, publishes information that the shooting in the vicinity of the city resumed immediately after the polling stations in Ukraine were closed.
Speaking at the briefing on 25 in the evening, Vitaly Yarema, who is holding the post of First Deputy Prime Minister of the Government of Ukraine, said that the active phase of the operation in the southeast would continue. Poroshenko, who is in the lead after a preliminary vote count, said he was ready to continue the military operation in the Donbas if his victory in the elections was confirmed.
Портал
"Russian Spring. Information Defense
reports that as a result of the shelling in Slavyansk the water supply was damaged, the restoration of which may take at least a day.