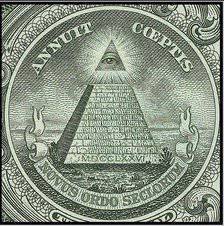 Ukrainian media condemn the Russian in a biased display of the situation in Ukraine. It would be funny if it were not so sad. The same event is displayed completely differently, if, of course, it is possible at all. For example, the fact that a person died, i.e. He is dead, can not be interpreted in two ways. But where personnel manipulators and "magicians" - the media, political scientists and others - there is room for maneuver, the situation ceases to be displayed in reality.
According to the fragments of printed information and that chaotic kaleidoscope of video materials, which are reached to the reader-viewer with the sound turned off, he can only guess what really happened. Only in this way you can now get a "slightly" real picture. For the whole false and hypocritical school of the media, these pupils of the degenerative system, is built on the manipulation of public opinion in favor of someone.
If we look behind the scenes of "local puppets," who mainly head publishing houses and TV, then we will find some kind of "world government" that, due to its natural degeneracy, cannot really imagine the benefits of real consecration of events, i.e. benefits of truth, which is in line with the laws of harmony and the development of an infinite universe. For their spiritual cretinism makes it possible to observe only a close environment, such as control over unconscious slaves, whom they exploit and reduce to a safe level. They can understand and believe in some kind of delusional ideology, according to which they deserve the best, unlike the rest. For they are certain "chosen ones," and this alone alone puts them at the level of spiritual freaks with which they were able to inculcate such nonsense. They do not perceive the laws of harmony and the development of an infinite universe, but they perceive the nonsense from certain warlocks on a planet-wide scale, put blinders on their eyes and believe that the illusion into which the "high priest" plunged them is the truth. As a result, they are actively involved in the development program of a "cancer tumor of civilization" and allow "metastases" around the world in the form of their agents in governments and the media.
Therefore, when a graduate of their school of "spiritual monstrosity" begins to cover events for the sake of his superiors, he does not have the slightest remorse because of the lack of it. These are already components of the tools for processing the masses - the cogs, which themselves are the "superzombi", for they do not just lead the masses into the abyss, but themselves lead this column.
And when events allow black to call white for the sake of his respected warlock mentors, the media owners, with all the staff under their control, will do this, plunging the people into the swamp, which ultimately is intended to destroy civilization. Otherwise, these "people" would fight for goals that are much greater and vital for civilization, which would meet the laws of harmony and development, rather than oppose them, thereby showing all signs of degeneration and transformation into a malignant tumor. That, according to the same laws of the infinite universe, is subject to destruction.
So who is this "benefactor" that he decided to destroy our civilization by taking such degenerates as servants? Is not Satan himself? And who are all these hypocritical creatures entangled in the governments and at the very top of the pyramid - at the helm of civilization? Are there any servants of Satan or some kind of "alien monster" who feeds on us and will soon devour them completely?
Is it any wonder that the global lie, embedded in the very concept of our civilization, will not "sponsor" the truth on the ground? Of course not, therefore we have an unnatural selection of degenerates who, due to their spiritual deformity, would not understand this and would see nothing but a career, the well-being of their family and some respect as a "successful person." In exchange for all this, they are ready to shout that the dollar is the strongest world currency to which the economies of countries need to be tied, they are ready to destroy production and the state itself, to destroy its people. They are ready for anything, for their mentor called it "good." Due to the lack of a critical perception of reality, these degenerates are quite enough to be called "good", then their frankly destructive activities will look like "creation" in their eyes.
And these freaks are carefully chosen so that they do not disappoint, and in a difficult moment they suddenly didn't wake up. To do this, they are circumcised due to the spiritual world, and hence the conscience itself. They pass all exams for spiritual dullness and faith in a crazy ideology, while others simply pass exams for venality and meanness, careerism and unscrupulousness. Then all this pack is ranked according to immersion in ideological nonsense. Those who have enough money and careers occupy lower positions, for which they still need an ideological justification - occupy higher ones. Thus a degenerative pyramid is built to control and correct the movement of civilization into the abyss.
The task of normal people is to destroy this degenerative system before it is too late, because these zombies who have imagined themselves to be "guides of humanity" will not leave the rut laid by warlocks for them and will not calm down until they fly into the abyss together with all of civilization.