According to the almanac
"War Craft"
, on Twitter for the Guardians of the Islamic Revolution, a scheme of the alleged actions to destroy the American ships appeared.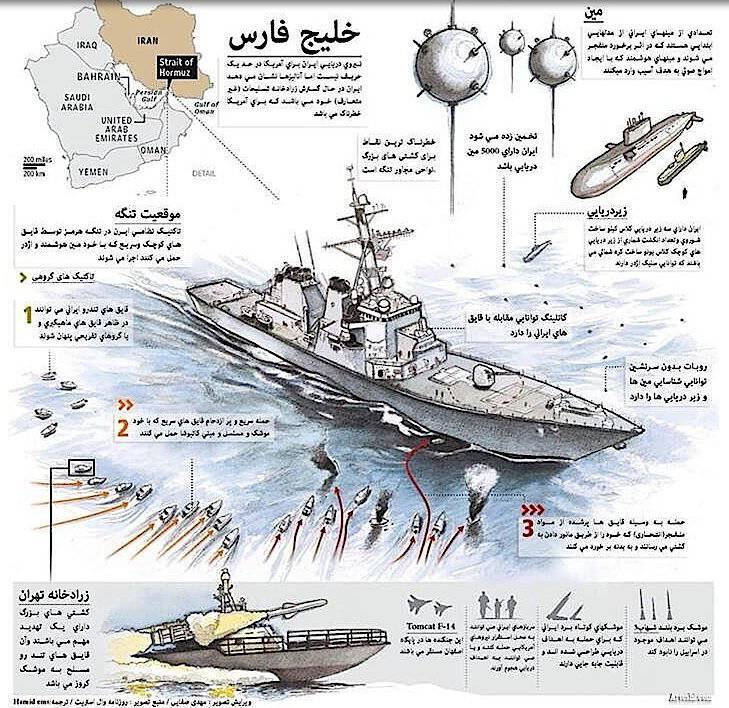 The plan is extremely simple:
1. An American ship is suddenly attacked by Iranian boats disguised as fishing boats.
2. While Americans are distracted by boats, Iranian submarines are attacking the ship.
3. They are supported by the upgraded Tomcat F-14 Iranian
aviation
.
4. The ship is attacked by anti-ship missiles "Hormuz-1" and "Hormuz-2".
5. In addition, mines are pre-installed in the waters.
The Americans were a little bewildered by this insidious propaganda plan. If such a scheme works against a single ship, it will still be useless against a group. And the US Navy warship is unlikely to let "fishing" boats to itself.