The III International Exhibition of Arms and Military-Technical Equipment KADEX-25 ended on May 2014 in Astana, at which the presentation of the latest Su-30SM fighter with tail number "16 red" built by Irkutsk was held
aviation
plant of OJSC "Corporation" Irkut ", the blog reports
bmpd
.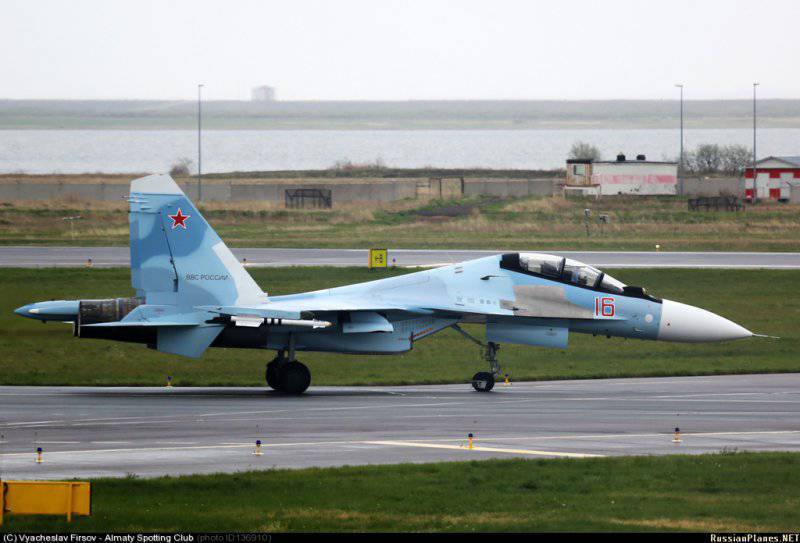 Apparently, the aircraft with the 10MK5 1017 serial number is the first Su-30CM that the Russian Air Force received in the 2014 year, and the 17-th produced aircraft of this type. The first flight of the car took place in Irkutsk 25 February 2014, and on May 20 it traveled from Irkutsk to Astana to take part in the KADEX-2014 exhibition.
It is noted that at present the Irkutsk Aviation Plant conducts flight tests four more Su-30SM under serial numbers 10MK5 1018 (first flight 10 March 2014 years) 10MK5 1019 (22 of March), 10MK5 1020 (31 of March) and 10MK5 1101 (25 April ).
Irkut Corporation produces Su-30CM fighters under two contracts for 30 aircraft each, which were signed with the Russian Ministry of Defense in March and December 2012 of the year. In November, the 2012 of the Russian Air Force received two Su-30CM fighters, in the 2013, the 14 fighters.