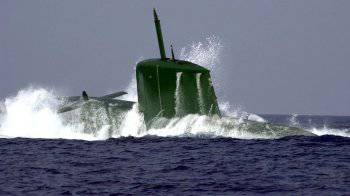 According to the French bulletin
"Intelligence online"
, the recent rejection of compromises during negotiations with the authorities of the Palestinian Authority has brought Israel problems in the military sphere. In particular, difficulties arose with Germany in the matter of obtaining subsidies for the purchase of new German weapons, and also with the United States in the matter of exporting Israeli missile defense systems.
The US administration has refused to allow the Israeli company Rafael to negotiate with Poland, South Korea and India on the supply of missile defense systems David's Sling and Iron Dome. Companies need to coordinate this issue with the Americans due to the fact that the US allocated 500 millions of dollars to develop the Iron Dome system, and the development of the David's Sling complex was carried out jointly with the American concern Raytheon. Both systems are designed to intercept mid-range and short-range missiles of the Qassam type, which are used by the Palestinian Jihad and Hamas movements to attack South Israel.
In addition, Berlin has canceled subsidies for the purchase by Israel of four MEKO A200 corvettes from ThyssenKrupp Marine Systems (TKMS). It was planned that they should cover about 30% of the total value of the contract, on the order of 300 million dollars.