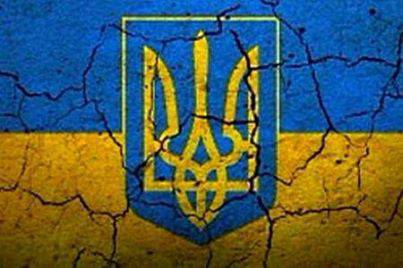 Hello. In the attached file there is a text about what is happening in Ukraine (including, as a reaction to the quote book of the so-called Svoboda from the article by Igor Matveyev), about what, in our opinion, needs to be done.
It is imperative to build up targeted anti-propaganda a thousandfold in order to try to "catch up" with Bandera's twenty-year ideological war over the minds of Ukrainians.
If you have addresses where you could send this text (in the DPR. In the LPR, to other protest movements of the Yu-V of Ukraine in Kharkov, Dnepropetrovsk, Zaporozhye, Kherson, Odessa, even in Kiev, then everywhere ...) this would be a contribution to anti-fascist propaganda. In this regard, we have fewer opportunities. Something can be solved by force, politics, but where to put the muddied brains ... There are such texts, leaflets, combat leaflets, flash drives, commercials, truthful and different ... there should be a myriad. This is a painstaking and long road "in the dunes" of lies, hypocrisy, deceit ...
The text presented here is probably too emotional, longish, but it can be edited so as not to lose the content, not to lose any important issue. You can translate it in the Internet and the Ukrainian "MOV".
Sincerely - Mihailo Nazarko
Citizens of Ukraine!
The hour of decisive action has come.
We have long proclaimed: "Fascism will not pass!", "Down with the Kiev junta!", Etc. slogans. And fascism, like any infection, goes farther and farther. He climbs into all the cracks, like nasty cockroaches, penetrating into fragile brains. is he locust spreads on the Ukrainian open spaces, digs into stinky bugs, mites, nits in the exhausted body of the Ukrainian people.
We, Ukrainians are a long-suffering people. But there is a limit to everything. The time has come for other slogans. After the next criminal actions of the junta and various Bandera "sectors" it is already irrevocably clear that these are ordinary killers, these are irreconcilable enemies of Ukraine, enemies of true Ukrainian patriots, enemies of ordinary Ukrainians. This locust A false hypocritical Satanic infection has already secured a terrible court, a righteous people's court with a direct path to hell.
To paraphrase the monstrous words of a Nazi scumbag, say: We must neutralize and isolate this scum by hook or by crook. And we will judge them later ...
These are the enemies of Ukraine, the enemies of a single Ukrainian people from Kharkov to Lvov, from Chernigov to Odessa. Mafia Yanukovych compared with the mafia Yarosh-Turchinov-Yatsenyuk-Yu. Tymoshenko-Poroshenko-Kolomoisky-Parubiya-Nalyvaichenko and with them is just a kindergarten.
And the slogan in relation to them, to their progitlerian hangers-on in the regions and districts, to their internal and external breadwinners, to the stupid executors of their brainless and inhuman fratricidal plans can be only one: "The Nazis to the court!".
They have long used their slogan - "death to the enemies" against dissidents, against millions of civilians.
It is time to repay debts. The time has come for a total attack on the junta, on all the Bandera centers of fascism, on their quirky anti-people ideology. Fascists, Nazis, Banderovites no place on the Ukrainian land. Not for this, we crushed the world of Hitler's fascism with the whole world in order to once again allow the newly-minted fascist Yarosh-tyagnibok, Lyashkovo-Fahonian, Bandera-Shukhevych's trash for our beautiful Ukrainian land.
But we will crush this rattling and dense in our designs many-headed reptile. These dull heads do not understand what their designs never come true. That the wild times have passed when a scanty "handful" of idiots, manically imagining themselves to be a supernation, could build a mono-national state with fire and falsehood with impunity, trampling on the rights of other nations. This "handful" was three hundred years late.
This is what a schizophrenic devilish carrion one has to be to threaten peaceful fellow citizens and neighbors in our time: "Death to the enemies!" And at the same time, it is hypocritical, vain and blasphemous, for every eruption of verbal stench, to appeal to God, to cling to Christian values, justifying their dirty deeds with the Word of God.
But God is Love. But they are as far from Love for the neighbor as God is.
Do they want others to die? So they will get it themselves! An eye for an eye!..
We, the patriots of a united, multinational Ukrainian People's Republic, friendly openly to everyone Kind to the forces, to all the peoples of the world - we are already going! And we will come soon! And retribution to murderers of people, murderers of a saint and innocently trampled into oblivion of Ukraine is inevitable!
Soldiers and officers of the Ukrainian army! Law enforcement officers of Ukraine! Finally, wipe your eyes, air your brains! Who do you serve ?! Yes, ordinary fascists, whose regime is already gasping. You are deceived, as the most primitive suckers, you are sent to death with money baits or intimidation to die in order to shed the blood of your peaceful brothers, sisters and children by blood. Do you really not see that you are opposing your own people, who are forced to rebel almost unarmed against fascism. Would you really go to war against your people, like Bandera, joining the Nazi hordes that tormented, killed and burned millions of your relatives and friends? Namely, this is being offered to you now, calling to suppress the rebellious civilians to a halt to your fellow citizens, who do not want their home, the graves of their grandfathers and fathers, to trample on a dirty fascist-oligarchic boot. The truth is hidden from you, you have been seduced by the most deceitful brains in the world, bought by oligarchs, the current Ukrainian mass media, the most deceitful and insidious current Western rulers, their hypocritical and arrogant state special servants.
Come to your senses! It is your own blood, the blood of your mothers that deceive you into shedding you. But this fascist scum will be destroyed very soon and forever erased from the face of the Ukrainian land. And you will be left alone with your conscience before your people and God. And if you are directly involved in the killings of people, then you will stay in other places for a very long time. If you stay at all. And so, in order not to remain even in the memory of people, like murderers and fascist henchmen, turn weapon against the fascist junta, or at least maintain neutrality, saving their skins on warm stoves, while your unarmed citizens-Ukrainians are fighting with fascism.
Ukrainian policemen! Soldiers of special forces of Ukraine! Rise and you to fight against fascism! Where is your wisdom? Finally, become you men! Boldly and decisively put an end to the anti-people actions of the so-called "maydanut" radicals who attack peaceful popular meetings, beat, kill and burn your fellow citizens. Detain them all together and do not release them until a fair investigation of each of their criminal actions. After all, even just someone's evil hand raised against an innocent person is already a criminal act. And if in such hands there are clubs, iron rods burning cocktails, firearms, then this is already a bandit chaos! After all, had it not been for these impudent inhuman actions and statements of theirs, there would be no junta in power, there would be no uprisings in the south-east of Ukraine, rallies in other cities. People were scared by the possible rampant of fascism. People, in despair, simply opposed the fascists. It was the fascists who frightened off Crimea, which wisely managed to avoid the "Odessa Khatyn". They forced the southeast to revolt, where people, first of all, do not want to be slaves to the Nazis, and are looking for any possibility of salvation. Think, if the junta did not threaten to suppress the rights of the people of the southeast, physically destroy them ("erase with nuclear bombs" so that "there is not even a scorched earth left"), then why would these people need to disrupt the peaceful course of their lives, disfigure their cities barricades, capture buildings? After all, it is the junta itself that provokes the so-called "separatism" in order to remain "in business", in order to appear as champions of a united Ukraine, but in fact, in order to stay in power for a longer time, in order to allow their patrons-oligarchs to continue to suck the remnants of Ukrainian blood to the joy of the sworn "Well-wishers" from the US and the EU. To indulge the interests of NATO and drag Russia into military intervention in the events in Ukraine. And so, maneuvering, it is not clear who and what will be held on May 25 until the elections, in order to regroup and gain a foothold for a long time.
Do you want that?
Remember how they burned and shot your brothers in arms on the "Maidan".
Do you want this too?
You, like us, were against the mafia of Yanukovych? So he, in fact, was actually almost withdrawing from power, having signed an agreement on February 21. True, after that he was simply "thrown", and, voluntarily or involuntarily, brought the current junta to power.
But it cost him at the beginning of the "Maidan" only to give an order, and even draw an army, and there would be no wet place from the radicals with its "sectors", as it happens with raising hands on representatives of the law in the "states" and "Europe" .
But the current junta does not shun any methods of suppressing the people, including the involvement of the army, and they get away with it. You see, they have such a "revolution". The revolution "sewed on soap". Oligarchs - to governors !, "factories - to factories!", Mines - to thieves, lands - to pigs!
Enough with us this lies, hypocrisy, violence! People's strength is rising, people's truth, people's will, people's anger, people's revolution!
What the hell "separatism"! Do you think Russia needs us? She and the Crimea hardly digests, washing down with bitter pills of "sanctions".
Why would she have such a burden, this new headache? These possible sacrifices, incomparable with the current ones, on both sides ... These new smelly Western sanctions ... Russia is absolutely not the USSR now - it is even less communist than Ukraine, than even Belarus, than federal Germany and Switzerland. Russia is not at all what the paranoid Banderaites impose on gullible minds. Opposing Russia is an ark for Ukrainian fascists, on which they would like to enter power. For a successful "fight" for power, you need to come up with the most terrible enemy. And in order not to go far, they came up with "Russia". Oh, yes, pugs! .. Yes, Russia, if desired, could walk across Ukraine from Kharkov to Poland round-trip in a week ... But Russia, by and large, does not give a damn about us if we continue to fight for ... Russia is self-sufficient, and it may well live without the West, and even more so without Ukraine. She, together with Ukraine and other fraternal peoples, survived the Hitler's "sanction", in comparison with which the current sanctions are mosquito bites, insignificant "zips", albeit smelly.
"Yes, you lock yourself in and clog your ears! ..". So many Russians believe when the next Ukrainian authorities begin once again to crap in the Russian garden. The Russians and their problems above the roof.
But, of course, Russia will not give offense to Russians in Ukraine. Yes, she is ready to help all citizens of Ukraine, if Ukraine does not have a mentally ill government, not its paranoid "national transformers." After all, even in these "critical days" for Ukraine, patiently brushing aside the junta and Western, accompanied by incredible lies and slander, spitting, Russia is looking for ways to peacefully resolve the situation, to prevent new victims in the civil war. But before that, even "before the Crimea," she allocated 15 billion dollars to Ukraine, reduced gas prices ... What else was needed? Live and multiply materially and spiritually ... And then it would help us ... Just not violating the rules of good neighborliness - that's all that Russia needs from Ukraine. Except great songs, of course. The Ukrainian folk choir chapel lives in Moscow. Who does not sing in it: Russians and half-breeds, and Ukrainians themselves, and Jews, and Belarusians, and even, excuse me, a mulatto from a Negro root. You should have heard how he sings "I am blowing on the nebo that dumka I guess", or "Black eyebrows, brown eyes" ... Or, for example, the chapel's anthem and trademark is "Roar that stogne Dnipro wide". The repertoire also includes other songs on the verses of Taras Shevchenko: "My thoughts, my thoughts", or "Our thought, our pisnya is not vmre ... From de lyuda, our glory, the glory of Ukraine ... Bez gold, bez kamenyu, bez a quick word ... , like the Lord's Word ... ". It was in culture, in art, in song, in truth that Taras saw the glory of Ukraine, and not in the murders of innocent citizens of Ukraine during the war years, and even more so now, in the so-called peacetime ... Get to know Taras what is happening now in his Ukraine, in including on his behalf and under the banner of Bandera nonentities, he would have turned over in his grave many times. Yes, he also has "bloody" notes in his poetry, but he was a great poet, there were moments of despair and doubt, the suffering of the people echoed in him with pain, and his calls are directed primarily against the "oligarchs" of his day who oppress the people, among of whom there were more "friends" than visiting "Muscovites" ... And there are more than enough idiots and freaks in every nation ... Including in ours ... And we must look at Taras Shevchenko as a restless true poet in general, and not use lines taken out of context for their own selfish political purposes, as is done by Bandera ideologists who have attached themselves to the great Kobzar and thousands of unhappily lost immature Ukrainians zombified by them.
So, the Moscow Ukrainian Chapel annually celebrates the memorable dates of Taras Shevchenko with concerts in Russia, Ukraine, and other republics. With Ukrainian songs, she traveled all over the world. And she did more than all Bandera's insignificant destructive attempts put together to promote Ukrainian statehood, Ukrainian culture, Ukrainian song, and thus the Ukrainian language.
... And these destructive actions already seem irreversible. The economy is on the verge of collapse, and the hope is only in pitiful handouts. And it turns out that Russia is to blame. The unity of the people is ruined. Russia is to blame again. Crimea escaped from the Bandera "trains of friendship." Russia again. "United" Ukraine is about to fall apart into pieces. Blame Russia. "Maidan" shot by snipers. Blame Russia. The army is forced to shoot at civilians. Blame Russia. Odessa became Khatyn. Blame "people" with St. George ribbons, of course, from Russia. (There were even Russian passports ... True, who appeared long before the tragedy ...). The assessors in the Rada have hemorrhoidal appearance and color of their faces. Well, who else is to blame, if not Russia? ...
All this would be funny if it were not so sad ...
Death to the killers of peace Odessa! Odessa is not forgiven!
Bandera and all those who cowardly crawl under them, believe that they killed in Odessa, as elsewhere, representatives of the "internal occupation". Everywhere they mold this nonsense about "internal occupation".
These are the enemies of humanity!
All of them are the junta, all the Bandera offspring, the feeding oligarchs, the haunting state and European instigators - they are all - brutal fascist external and internal occupation of Ukraine!
Neither the junta, nor the Bandera "sectors", neither the presidential candidates, nor the governors, nor the oligarchs, nor the local authorities, the appointees of the junta, nor the Ukrainian and Western media bought, nor the current Western rulers, nor the leaders of the notorious European organizations, nor the majority of the UN assessors nor the UN Security Council - none of them you can't believe now. Not a word of them.
All their words, proposals, promises of the notorious "Geneva" - all these are cunning tricks, attempts to drag out time, attempts to weaken Ukraine, weaken the position of Russia, by bloody methods to prevent the people of Ukraine from self-determination and elect a truly popular power, attempts to build up Western positions in the region, opportunities, to play off Ukraine and Russia in the slaughter, to divide and rule, as it was at all times and on all continents.
The trial of external and internal fascist invaders of all stripes is inevitable!
If we were in the place of the Russian authorities, we would have sent all these Western and American "sanctioners" long ago where Makar the calves would not pass, would cease to conduct these empty negotiations with hypocritical "carry", "Ashton", "psaki" and the like.
Russia! Do not you understand that they are just pulling time and laughing at you? They take you by the nose in the next round, they "breed" you like suckers. It's humiliating for such a big country!
Well, we, Ukrainians, in whatever lands and lands we now do not live, it's time come together and act together against the fascists. Exactly against the fascists, and not for the division of Ukraine, and pulling it apart in different directions. If the referendum in the southeast said "yes" - then let them be independent people's republics, but over time they will unite into one Ukraine. Over time, because it is impossible to immediately unite with the regions, whose authorities and some zombified, intimidated residents are now the bedding of the junta shitting on them. Over time (not long wait) in Ukraine there will be a normal government represented by all regions, and not a mentally ill government. It will build its relations with all countries on the basis of mutual benefit, common sense, good neighborliness, friendliness, which have always been the hallmarks of the Ukrainian national character. But for this to happen, you first need to eliminate and disarm the fascists once and for all. Ban all their manifestations and varieties, ban all parties and organizations that call for extremism and violence. Fellow Ukrainians! Gather in numerous organized detachments of the people's guard. Involve in them the best representatives of law enforcement agencies and military units, who cherish the fate of Ukraine without the Nazis.
Miners, workers - men of Donetsk and Lugansk people's republics! Join the ranks of your people's army! If you unite into one powerful popular force, you are invincible, and sweep away the fascist reptile from your native land, how your grandfathers and great-grandfathers swept it away! Save your mothers, wives, children from slavery, from fascism, which must be destroyed in the bud if you do not want it to swallow you in its fire-breathing mouths, as Hitler's fascism did in its time with half the world.
We must learn to defend their peaceful popular revolution. Yes, it is their popular revolution, in response to their bloody coup, which they hypocritically call the "revolution". We must learn not to surrender the achieved positions, to take more and more new positions.
The main task is to quickly and in an orderly manner conduct regional and all-Ukrainian referendums on issues that are relevant to sensible Ukrainians, as has already happened in Donetsk and Lugansk.
Putin, "fed" with Western sanctions and tricky "Junta" children's puzzles sewn with white thread, proposed postponing referendums in southeastern Ukraine. But Donetsk and Luhansk people decided on the spot in their own way, realizing that this is a loss of initiative and pace. And perhaps the loss of everything that we fought for. It was impossible to do this. And the referendum confirmed their correctness.
One way or another, but we will gradually learn a civilized revolution, learn to build our state, learn to live peacefully in one world house, even if perhaps in separate apartments. But only without fascism - without this red-black plague.
And in order to resist force, one must become force ourselves, and respond to violence with adequate, or better, superior actions. Build your own armed forces.
We must strive for a position in which the detachments of self-defense of the revolution must multiply in numbers groups of unbridled intoxicated bribed "radicals". We are much more than them. They are taught to act arrogantly, swiftly, decisively, or from the corner, from the back, they are taught not to let the defenders come to their senses - this is often the reason for their success.
Therefore, it is necessary to quickly train warriors to conduct offensive and defensive actions. Adequately arm themselves with batons, shields, helmets, etc., and immediately apply these means if circumstances compel. In the event of a collision, it is necessary to act even bolder and more decisively until such groups are fully neutralized, detained before the trial, better in their own suitable places, since the authorities do not take the necessary measures.
We need constant duty of numerous groups of vigilantes in the maximum of tactically significant areas. Against this background, the following explanations should be applied in appeals to the international community: Ukraine has undergone external aggression from the US and the EU, who sponsor Bandera fighters, supply them with weapons and support them diplomatically.
There is enough evidence of this. In particular, in Ukraine there are detachments of foreign military mercenaries from Western private paramilitary firms. It is necessary to show the world community, including through the UN, that Ukraine has become another victim of US and EU aggression, and an occupation not parts of Ukraine, but the whole territory. Protesters in Ukraine stand for her liberation from fascists and American invaders, and not for splitting the country.
This wave will go to the center and to the west of Ukraine. It is necessary to burn US and EU flags, as occupiers, show it in information networks, in materials submitted to international organizations. To declare that an association with the EU, the political part of which has already been signed, is political absorption of Ukraine as a regular colony and the legalization of the occupation.
Fellow citizens! Carefully check everyone you nominate and elect from the people to all new power structures at all levels. So that talkers, demagogues, populists, crooks, random incompetent persons, or even simply "sent Cossacks" and provocateurs, do not get into the power or into the detachments of the people's squad. And there may be such persons among the current local authorities. Evaluate their previous performance and make appropriate decisions.
The people in power must be represented by individuals with a spotless biography, authoritative in their work collectives, displaying organizational skills with high moral qualities. To get rid of new unjustified victims among civilians, it is necessary As soon as possible isolate, condemn under martial law, and if necessary, then with an armed attack and physically destroy all the most rabid representatives junta and annoying Bandera Locust.
Patriots of the Ukrainian People's Republic, whose national pride does not allow you to submit to a handful of fascists! Encourage the whole country, workers, peasants, office workers, and the intelligentsia to resist the fascists, to the people's war! Distribute anti-fascist texts through leaflets, via the Internet, via flash drives, through personal communication. Through the principle: read - pass on to others.
Workers, peasants, citizens of all Ukraine! Get ready to participate in the upcoming mass demonstrations of the overwhelming protesting patriotic majority! Stop any manifestations of fascist propaganda, arrogance, rudeness, violence! Violence can be suppressed only by replying with mass organized anti-violence, even more decisive! Everywhere, boycott the May 25 election! And if, at the expense of falsifications, dishonest calculations, bribes nevertheless take place, then do not recognize their results, protest against this "presidential" disc, prepared in advance by the fascists and Americans.
Our slogans are:
Ukraine without fascists!
The trial of the Nazi invaders!
The trial of the accomplices of the fascist locust!
The trial of the accomplices of all Bandera crimes in Ukraine in the period from November-2013 to CURRENT DAY.
We are going! Victory will be ours!
PATRІOTA UKRAЇUs.