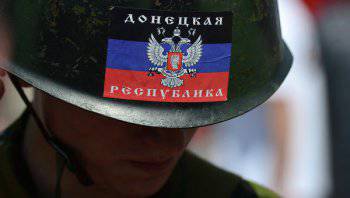 According to RIA
"News"
, the head of the interim government of the DPR, Denis Pushilin, spoke on the local TV channel on the imposition of martial law on the territory of the republic on May 26.
"Tomorrow from zero o'clock zero minutes martial law is introduced. Our immediate task is to clear our territory of foreign troops, "he said on Monday night.
In turn, on Sunday, Interior Minister Arsen Avakov and Deputy Prime Minister Vitaly Yarema said that the special operation in eastern Ukraine would continue.
Representatives of the headquarters of the "people's militia" Slavyansk report that fighting continues in the vicinity of the city. Information about the victims and victims has not yet appeared.
Earlier, the Ukrainian military significantly increased its presence in Slavyansk, held by the militias. Shooting around the city resumed almost immediately after the announcement of the results of the presidential election. The fighting began in the area of ​​the feed mill and near the BZS plant. In addition, the Ukrainian army resumed shelling from Mount Karachun.
According to the representative of the militia, the shooting also began near the checkpoint near the village of Andreevka. In addition, residents of the city reported that a convoy had arrived from the side of the village of Nikolskoye
tanks
T-64 and trucks with heavy guns.
Eyewitnesses reported the start of clashes in another district of Donetsk region - near the village of Lesovka, Maryinsky district, west of Donetsk, where the Dnipro National Guard battalion is based.