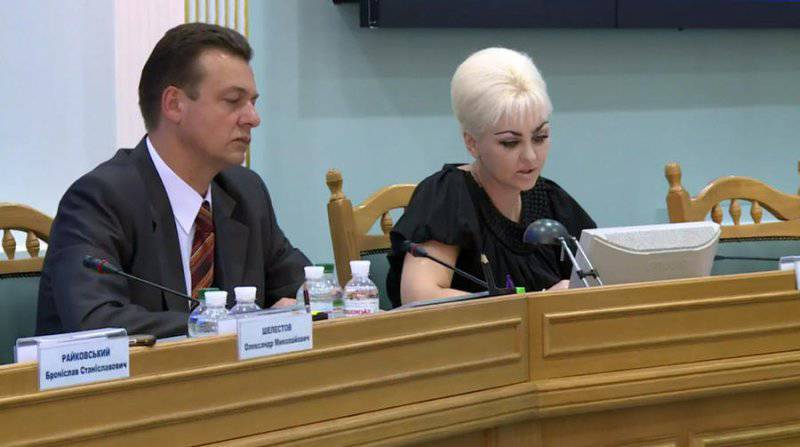 At a press briefing by the Central Election Commission of Ukraine, the deputy chairwoman Zhanna Usenko-Chernaya accused journalists of the Russia-24 channel of faking accreditations and involvement in battles in the south-east of the country.
A journalist from a Russian television channel asked the CEC to comment on the refusal of Ukrainian border guards to send all Russian State Television and Radio Broadcasting Companies into the territory of Ukraine. According to him, the border guards called the accreditation of the electoral committee of Ukraine "filler diploma".
In response, Usenko-Chernaya criticized a similar interpretation of the facts. She claims that Russian journalists have applied to be election observers.
The deputy head of the CEC also said that the citizens of Russia are responsible for the deaths in the south-east of the country.
14 April, the former head of the Security Service of Ukraine Alexander Yakimenko said that the Central Election Commission of the country controls the movement "Spilna on the right." In turn, the leader of the movement, Alexander Danilyuk, is supposedly closely connected with the British special services, and his wife flew to the UK several times during the crisis in the country.