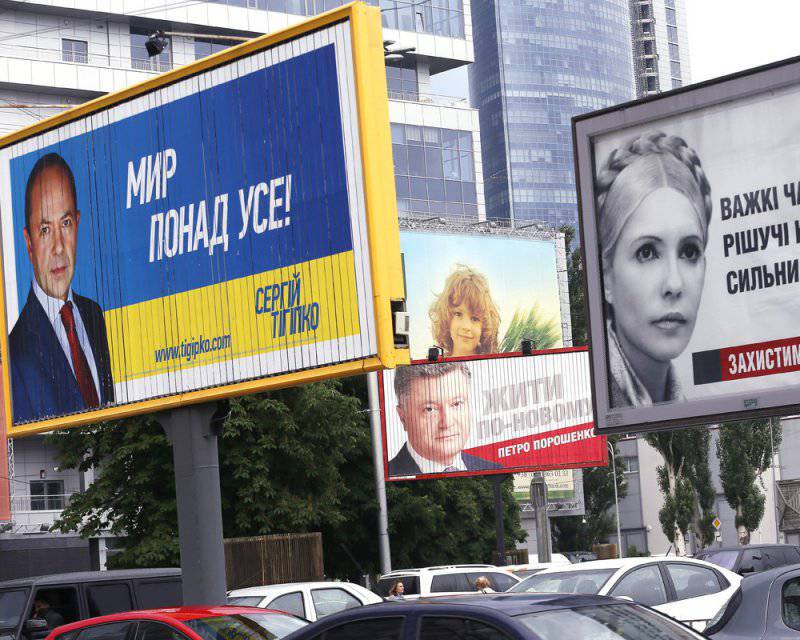 German Chancellor Angela Merkel once again urged Russia to recognize the results of the May 25 elections in Ukraine. Say, Russia should join the assessment of the election results of the OSCE, as a member of the OSCE. Why, from what does it follow? But it should, and everything, such a democracy dictates at the European level ...
As we can see, the logic of "onizdeti" penetrates to the very top of the western political establishment: the "insanity of annexation" that has engulfed the West after the "Crimea" affects. We have already reached the annexation of the right of Russia to decide what to recognize and how to act. In order to justify Merkel, we can say that she works out her number in front of Washington, they say, I followed your recommendations, tried my best, you see ...
The fact is that the affairs of Washington in Ukraine are very bad, so that without direct political assistance from Russia, at least in the form of "recognition" of the Kiev regime, these affairs can simply collapse, as in Syria. But Russia cannot help Washington, for its actions in Ukraine are directed against it.
Formally, this is indicated by the fact that Russia did not send observers to the Ukrainian elections (hello to the OSCE and Merkel!), And Russia's political position on Ukraine, as the summit in St. Petersburg has just shown, has not changed at all. And why should it change, if the position of the West remains unchanged in ignoring even the frank, truly monstrous, Nazi crimes of the Kiev regime in Odessa, Mariupol, in the Donbas, ignoring the intimidation and murder of dissidents in the Russian-speaking regions of the country? If the requirement of federalization Bandera equated to "separatism"?
Another aspect, more important: recognition of elections held by the regime, in which neo-Nazis (Parubiy, Nalyvaychenko, Koval) are in the highest power positions, when they are already legally applying for the presidency (Yarosh, Tyagnibok, Lyashko) - recognition of the results of such elections equivalent to the recognition of Ukrainian Bandera Nazism.
In Ukraine, a tragedy occurred: extremists and neo-Nazis came to power as a result of a coup d'etat in Washington. Russia Nazis recognize the legitimate authority can not. For Russia, these elections are a test of the West for honesty and decency. The US has already failed because they brought the Nazis in Ukraine to power, and now they are trying to hide the traces of their crime with "democratic elections."
But Europe, after the elections to the European Parliament 22-25 in May, still has a chance to pass the test of the "Ukrainian elections". Merkel, Steinmeier, Barroso and other Washington vassals have no opinion here, but Marine Le Pen, Gysi and other "Euro-skeptics", the so-called "new Europe" skeptics in relation to the "empire of good with the colt in the bosom", has a special opinion on relation to the Ukrainian crisis. And it coincides with the opinion of Russia.