In Novopushkinsky Square in Moscow, a three-dimensional installation was presented with the laying of eggs of the characters of the famous film saga "Aliens".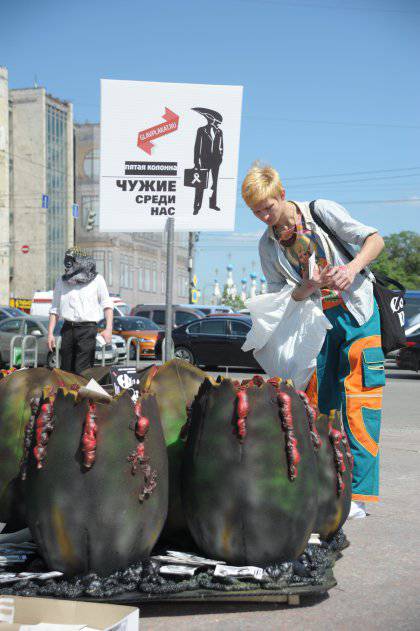 Hundreds of postcards from the already hatched eggs were dedicated to members of the Russian "fifth column". The series of images included 49 public figures, politicians, editors of the media, with quotes and facts.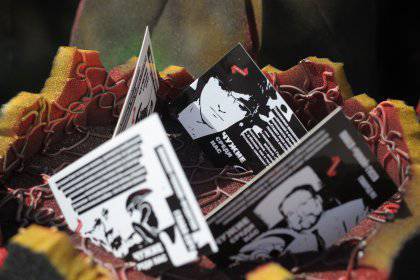 Members of the art community "Glavplakat" in the masks of "strangers" distributed postcards to passersby and journalists. On the back of the cards is the address of the recipient most interested in receiving feedback on the work of the "fifth column" - the US State Department.
After the completion of the action in Novopushkinsky Square, the installation was delivered to the editorial office of Ekho Moskvy on Novy Arbat.
Today's action is the development of the Glavplakat creative line called "Aliens among us", launched by 11 on April 2014, by hanging a sensational banner on the building of the Book House on New Arbat.
Today, similar sets of postcards are presented to several dozens of editors-in-chief of the largest Russian media.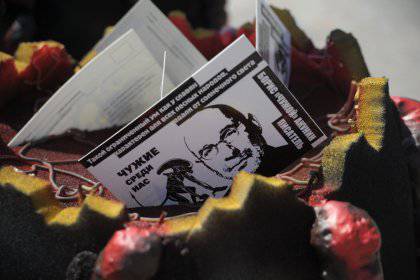 Here are some of them: