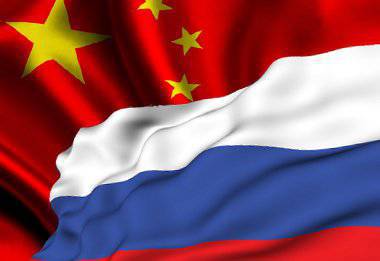 As far as I can tell, in our journalism, since the time immemorial of the demonization of China, it is much more than its idealization. Stories about the "yellow danger" existed throughout the "white world" - including in the Russian Empire - at the end of the XIX century.
I must say that such horror stories had some grounds for themselves. As far as I know, even at the turn of the XVIII – XIX centuries, the average standard of living in China was higher than in Western Europe. Only a massive robbery by Western Europe of various colonies allowed it to create a workable - and for a couple of centuries even an efficient - economic system, which then really began to develop on its own soil.
And then - for the development it needs a constantly expanding external market, which, in fact, led to two Great Depressions, when the expansion of the market faced some kind of problems. The first Great Depression arose when the colonial system embraced almost the entire world and divided it into segments. The second Great Depression arose when it turned out that the entire world market was already embraced and it had nowhere to expand.
In any case, the memory of Chinese greatness was preserved in the 19th century, and many expected that China would take some kind of active action to regain this greatness. And so the Opium Wars, when Britain by force
weapons
achieved the right to kill Chinese with drugs, and even more so did not bring joy to China, and it was clear that if he had the opportunity to take revenge, he would take revenge. Therefore, the traditions of demonizing China are very old - and in some respects, as can be seen from the foregoing, they are based on real contradictions.
But along with this tradition, there is a rather long tradition of idealizing China. In Russia, it is connected, in particular, with our own
history
. The Russian statehood was formed with a hefty eye on the Mongolian empire, and that, in turn, borrowed very many methods of government from China - it was one of the first states conquered by the Mongols. Therefore, many features of Chinese civilization in general and the Chinese state mechanism in particular seem natural to us, even if the West considers them obsolete, if not strange at all. For example, I - an employee of purely mental labor - seems to be useful rule that has been observed in China for many centuries and forgotten just a century ago: to appoint to all positions only those who have passed quite difficult exams in Chinese classical literature and philosophy (these disciplines are hardly directly applicable in managerial work, but the exam proves at least the ability to understand complex texts and reflect on complex issues).
Now the tendency towards idealization has been seriously reinforced by the fact that China combines the features of a socialist state and the wildest market - therefore, both ardent communists and equally ardent libertarians draw examples there to substantiate their point of view.
I do not think that Chinese customs or current plans deserve even demonization, even idealization. In any country, there are enough flaws and merits - and China is by no means an exception to this rule.
In particular, it seems to me that the stories about the creeping expansion of China into the Russian Far East do not make much sense. If the Chinese wanted to settle on these lands, they would have done this a few centuries ago, when there was practically no one on these lands, and the Chinese people already numbered tens of millions. And now in China, the south is populated much denser than the north. It seems that the Han people really do not want to freeze.
Similarly, there is no need to expect from China and serious military aggression against any capable neighbors - all historical experience proves that China's aggression has never been serious and durable. Perhaps it is precisely because China, two and a half millennia ago, experienced a two-century period of the fighting kingdoms. From him came the treatise of Sun Tzu, still considered one of the fundamental manuals on the art of war. It seems that in more than two centuries of the fighting kingdoms, the Chinese have fought the whole story forward.
So I see no reason to demonize China. As for idealization, the mere fact that socialist and capitalist economic management already in the country were already toughly confronted, the whole way of life is mixed up and very soon something stable will emerge from this, enough not to consider China as an ideal.
For the Russian Federation, China is, if not an ideal, then a fully useful partner. In some situations - let us remember at least his position on Syria, Ukraine - he even turns out to be an ally. But quite rarely, because China's own interests are complex enough that a serious alliance is possible only on a very narrow range of issues. But as a partner, he is very useful to us. If only because it badly needs not only our raw materials, but also our high technologies. Unlike Western countries, we don't have to keep China on a starvation technical ration: we, even despite the quarter-century efforts of reformers, have enough creative abilities and technical schools to immediately come up with even better ideas instead of every development that was outsourced.
As far as I can tell, at least one more, or even two generations, our partnership will be beneficial to both parties. And for a longer period, I personally do not dare to guess.