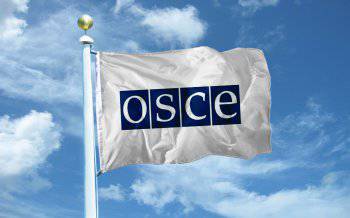 According to the
"RT in Russian"
With reference to the German newspaper Die Presse, the US National Security Agency is spying on the office of the Organization for Security and Cooperation in Europe. The data from the archive of the ex-NSA officer Edward Snowden are given, from which it follows that the OSCE is mentioned in the Framework Document Priorities for Intelligence Activities from April 9 of 2013 of the year.
"According to the document, the object of interest with the fourth level of priority is the OSCE foreign policy activities, and arms control issues are assigned to the third level," the publication says. It is also noted that the NSA was able to penetrate the OPEC computer network, and also put bugs at the headquarters of the International Atomic Energy Agency, which received the highest priority.
Vienna is an important point for American intelligence. "More than 17 thousand diplomats live here, and everything indicates that international organizations, as well as the Russian, Iranian and North Korean embassies, are its main goals," the newspaper writes.
According to the publication, the Americans have successfully connected to the infrastructure of the Internet site in Vienna, having the opportunity to remove the data passing through the main fiber optic cable.
In addition, Austria is not only the goal of the NSA, but also its partner. Americans pass the information they receive to local intelligence agencies.
The OSCE is the world's largest regional organization, which includes 57 countries from Europe, North America and Central Asia. Among the main objectives of the organization: conflict prevention, control over the spread
weapons
, protection of human rights, election monitoring and the development of democratic institutions.