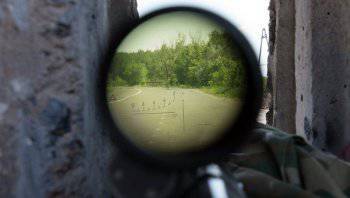 According to the
ITAR-TASS
, Chief of the General Staff of the Armed Forces of the Russian Federation Valery Gerasimov said that the Kiev authorities do not disdain to use foreign mercenaries in the course of a military operation in the south-east of Ukraine.
"According to reliable data we have, dozens of foreign military mercenaries, including Americans, are taking part in the hostilities in the south-east of Ukraine on the side of the Kiev authorities," he said.
According to Gerasimov, Kiev created a large-scale group to suppress protest moods. "To suppress the protests, a group of forces has been created that has military equipment, artillery systems, multiple launch rocket systems and combat
Aviation
. There is evidence of private military companies participating in Ukrainian events, "he said.
According to the chief of the General Staff, "the conflict has moved into a phase of intrastate armed confrontation and has practically turned into a civil war."