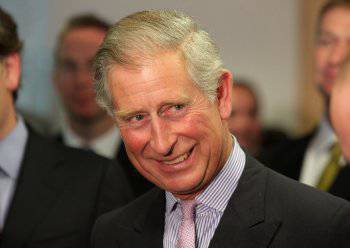 According to the
"RT in Russian"
, in a private conversation with a volunteer of the Canadian Museum, the heir to the British throne, Prince Charles, said that Russian President Putin behaves almost the same way as Hitler. The Russian embassy in London appealed to representatives of the British Foreign Ministry with a demand to give official explanations about the incident, calling the words of the Prince outrageous.
The statements of Prince Charles drew criticism from the British ministers. According to a member of parliament, if the heir to the throne is going to give similar comments in the future, it is better for him to renounce his rights to the crown. In the past, Charles had already been accused of interfering in the country's politics, for which he even received the nickname "importunate prince".
Clarence House's residence declined to comment on the statement of Prince Charles.
It should be noted that this is not the first scandal associated with Nazism, in which members of the royal family were noted. In 2005, Prince Charles' son Harry came to a costume party with a swastika on his sleeve.