At the reporting and election conference in Moscow, a sports functionary Vadim Melikhov said that in the near future a transition of Russian biathletes with the use of
weapons
foreign production of weapons produced in Russia. This is reported by the portal.
http://rsport.ru/
.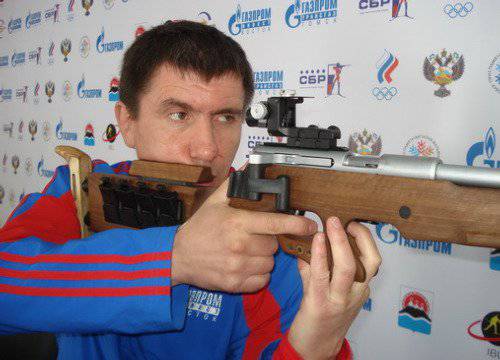 In the Biathlon Union of Russia, great doubts arise in the issue of the supply of foreign rifles for the needs of domestic athletes due to the fact that the sports weapon actually falls under Western sanctions. This was the main reason that Russian biathletes would be re-armed - they would receive rifles produced by the Kalashnikov concern. The concern itself confirms that they are ready to meet the needs of domestic athletes, including taking into account their individual wishes (for example, the manufacture of rifles for left-handers).
The Kalashnikov Concern, which is a component of Rostec, produces Biathlon-7-4 (Bi-7-4) and Biathlon-7-5 rifles (Bi-7-5). The latest version of the rifle is used for training beginner athletes. This is reported by the company's website.
Rostekh
.
Interest in the products of the Kalashnikov concern is shown not only by the Russian Biathlon Union, but also by foreign sports teams. In particular, beginning Norwegian shooting skiers, as biathletes are often called, use exactly the rifles from the "Kalashnikov" model "Biathlon-7-3".
Meanwhile, around the brand "Kalashnikov", the creation of its new official website and 3D-presentation scandal erupted. The tender for "branding", the cost of which is estimated at 20 million rubles, won the Apostol Center for Strategic Communications, one of the key figures in which is the famous TV presenter Tina Kandelaki. "Apostle" for its services offered "Kalashnikov" 15 million. Competitors of the Apostle (in particular, the company DEFA) announced that the company Ms. Kandelaki participated in the tender on special conditions, and complained to the FAS.