An active armed confrontation between the Ukrainian security forces and representatives of the self-defense of the south-east covered the Lugansk region (LNR). Residents of Rubezhnoye and Lysychansk report that on their way to the city of Kremennaya, the punitive detachments that were following orders from the Kiev junta opened fire on all those who were on the road at that moment. Residents expect the storming of cities. This is reported by the portal.
"Russian Spring. Information Defense
.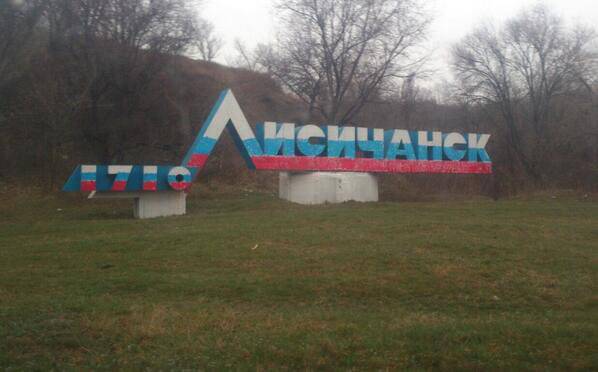 A bridge was blown up in the vicinity of the town of Rubezhnoye and an armored personnel carrier of the Ukrainian National Guard was burnt down. Local residents claim that one national guards fighter was injured and four were wounded as a result of an armored car explosion. The injured were taken to the nearest hospital. According to some reports, these people arrived in Lugansk region from Vinnitsa and Zhytomyr.
Due to the blocking of the railway bridge on the railway line Nasvetevich-Rubezhnoye, the Kharkov-Lugansk, Kiev-Lugansk trains were canceled, the route of the St. Petersburg-Donetsk train was changed.
In the sky over Lisichansk circle combat helicopters of the Ukrainian army.
According to one of the local residents, the National Guard under the militants, which he calls the gang, are looting in Kremennaya. In the town of Novodruzhesk, the National Guard under the attack of the militia post caused serious damage to the bridge.
A few minutes ago, it was reported that about a third of the Lysychansk residents were left without water - the water tower was destroyed by a rocket from the air. Fighting in the territory of the Luhansk People's Republic does not subside
According to the "official" Kiev, in the Lugansk and Donetsk regions there is a final stage of the "anti-terrorist operation". Kiev promised that by May 25 (the day of presidential elections) the entire southeast would be "cleansed of terrorists." Terrorists Kiev junta called people who spoke out against the coup in the country.