During a joint press conference by Romanian President Traian Basescu and US Vice President Joe Biden, the Romanian leader thanked the United States of America for reacting to the Ukrainian conflict, not allowing Russia to embody the idea of ​​restoring the Soviet Union. This is reported by the Romanian news agency.
Mediafax
.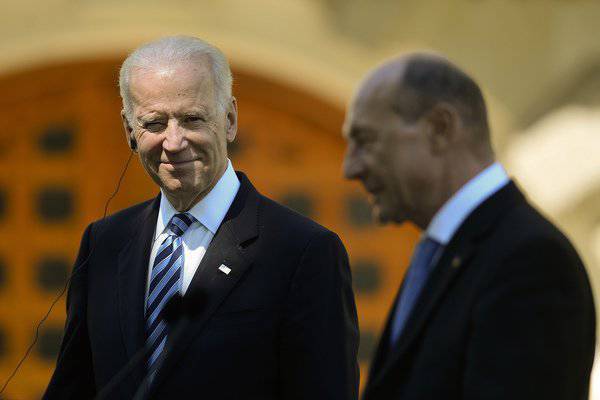 Basescu welcomes the strengthening of the military presence of the United States in Eastern Europe and expects that it will become the main "deterrent" of Russia.
In response to such statements by the Romanian President, Joe Biden said that Washington assigns an important role to Bucharest in resolving the Ukrainian conflict, as well as in supporting Moldova's democratization policy.
Biden:
We share Romania's concern over the conflict in Ukraine. I want to note that the support that Romania should provide to Ukraine is called upon to play a crucial role in realizing the aspirations of the Ukrainian leadership to stabilize the situation in the country.
However, some Romanian publications, analyzing Biden's visit to Romania, drew attention to other remarks by the American Vice President. In particular, the edition
Gandul.info
("Thought") publishes reflections in connection with Biden's words about corruption in Romania and economic sanctions against Russia, stating that while Biden spoke lofty words in Bucharest, Russia and China signed a strategic partnership agreement and signed a gas contract that forces Europe think about your next steps. The same edition says that the US is trying to use Romania as a European springboard for confronting Russia in its own interests, putting pressure on weaknesses in Romanian politics and economics.