The press service of the Donetsk People's Republic reports that a convoy of almost three dozen cars with the Ukrainian military is moving to Donetsk through the Starobeshevsky District. Building a military group in the DPR, Kiev began a couple of days ago, despite the adoption of the draft of the so-called "Memorandum of Peace and Accord," which orders Ukrainian troops and the National Guard to leave the south-eastern regions and return to the places of permanent deployment.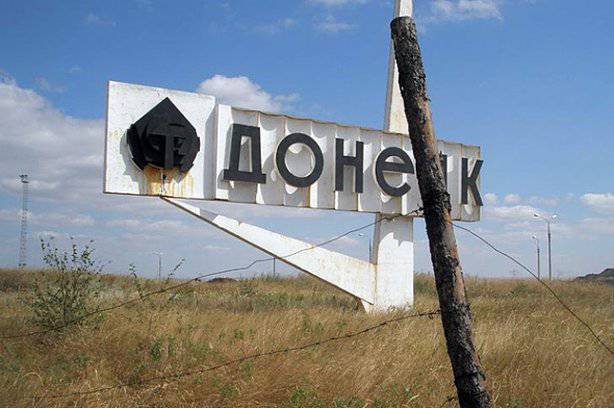 News agency
ITAR-TASS
quotes a representative of the press service of the DPR:
A convoy of 28 vehicles with Ukrainian military and escort vehicles passed by the village of Solntsevo of the Starobeshevsky District towards Donetsk.
.
Recall that the appointed by the Rada of the Acting Ukrainian President Turchinov announced the final stage of the operation in the southeast on the eve and promised that by the election day 25 May the region would be "completely clean of terrorists".
Speaking on one of the Ukrainian channels, presidential candidate Dmitry Yarosh, said that the "full sweep" of the southeast from "terrorists" (this is what militias of Donbass and civilians who support them are called in Kyiv) is possible, but if such a task is accomplished, the Ukrainian security forces will suffer heavy losses, as will the civilian population of the southeast.
The phrases "before the beginning of the elections" and "by May 25", voiced by Ukrainian politicians, say that the date of the presidential election is "sacred" for Kiev. And what about after the election? At least the flood?