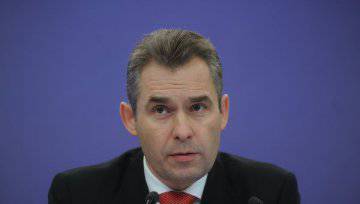 According to RIA
"News"
, Pavel Astakhov, authorized by the President of the Russian Federation on the rights of the child, received a large number of complaints from Ukrainian citizens after he managed to take an 11-year-old girl from Slavyansk to Belgorod.
"After the happy return of Ani Vasilenko from Slavyansk to parents in Belgorod to the Commissioner, appeals from Ukrainian parents began to fall. Ukrainian parents demand from Russia to save their children from the war zone. They compare the mission of the Russian Federation with the mission of the USSR during the (civil) war in Spain, "he said on his Twitter account.
Astakhov said earlier that he was able to help 11-year-old Russian woman Anna Vasilenko to return to Russia. The girl came to visit her aunt in early February, and for a long time she could not return home. Parents asked for help after they received an official refusal by the Ukrainian authorities to enter the country.