According to the information agency
"Vesti"
, referring to the Speaker of the State Duma of the Russian Federation Sergey Naryshkin, the leader of the Communist Party of Ukraine (KPU) Pyotr Symonenko failed to attend a round table in the State Duma of Russia on the issues of exercising the rights of citizens in the elections of the Ukrainian president due to threats of physical violence.
According to the agency, at the moment for the Communist Party of the USSR, difficult times have come. Their office was set on fire, and Simonenko himself was attacked by militant supporters of the new Kiev authorities.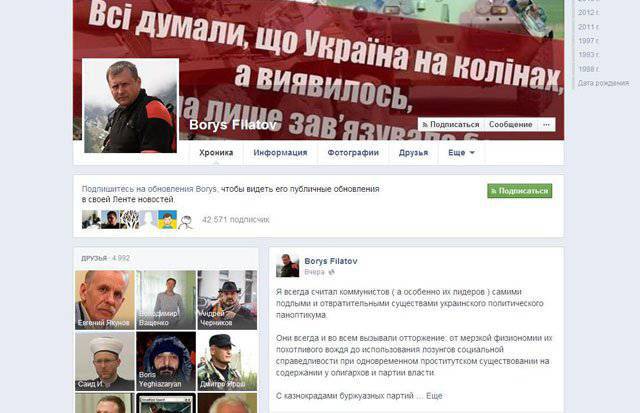 "I have always considered the Communists (and especially their leaders) to be the vile and disgusting creatures of the Ukrainian political panopticon. (...) Simonenko and Co. crossed all the borders. They want to disrupt the elections and steal our country from us. Right now, in the Dnipropetrovsk region, a mass exit of commies from election commissions began. I appeal to all patriots, regardless of party affiliation or political views. Let's replace krasnopuzuy evil in election commissions. We will hold elections. And we will deal with them a bit later, "wrote Boris Filatov, an assistant to the oligarch Igor Kolomoisky, who finances punitive detachments in south-eastern Ukraine on his Facebook page.
16 May Simonenko spoke on Ukrainian television, saying that he was withdrawing his candidacy from the presidential election. However, the Ukrainian Central Election Commission stated that the waiver had to be filed before May 1.
Earlier, the Deputy Chairman of the State Duma Committee on National Affairs Valery Rashkin appealed to the UN Secretary General Ban Ki-moon with a request to stop the persecution of the Communists in Ukraine.