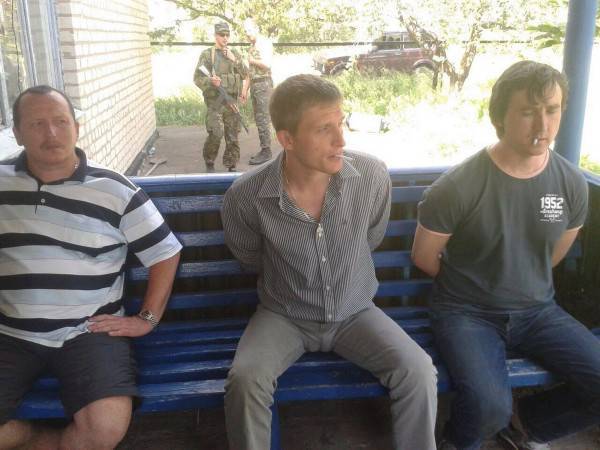 The detention of the crew of the TV channel "LifeNews" is and will be continued, which will hit very hard both in the EU and in the SBU. This concerns MANPADS.
"Half-Specialists" of the Ukrainian Security Service of Ukraine showed too close up a product number, it's easy to identify
history
products and place of manufacture. And here the most interesting begins.
As reported by Polish journalists, MANPADS manufactured in Poland according to "stolen" technology from Russia. Then a bit modernized complex.
Question one: who gave Poland the right to make such MANPADS? Then this MANPADS was sold to Georgia, among others, which were used during the military aggression of Tbilisi against South Ossetia.
Question two: on what basis and by whose permission was a counterfeit sold to another state? This is not a pirated DVD. Such sales are controlled at the UN level.
Question three: how and on what basis did these illegal MANPADS come to Ukraine? It turns out that in Georgia there is absolutely no control over the accounting and storage of weapons, and in Ukraine there is absolutely no border service, which is obliged to stop smuggling
weapons
including the importation of these weapons.
I think that soon all the above questions will be voiced at different levels of international organizations, although I doubt that they will be answered.