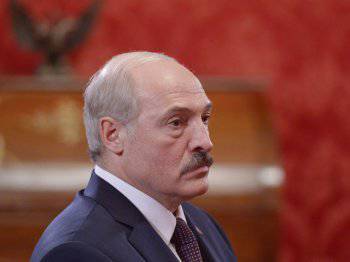 According to the information agency
"Vesti"
, Belarusian President Alexander Lukashenko has sharply criticized events in the south-east of Ukraine. According to him, the referendums held in the self-proclaimed Donetsk and Lugansk people's republics "have no meaning in terms of law," and he will not allow anything like that in his own country.
However, the Belarusian leader did not use the term "separatists" in relation to the militia, said
Utro.ru
. "Separatists are a matter of taste. Someone wants to call the separatists, but I want to say that too much wood has been broken in Ukraine. I know very well, better than anyone in Russia, what is happening in Ukraine. For various reasons, for different channels. The people stupefied, the people are stunned, they do not understand what is happening. Federalization, decentralization, European integration and so on. And here Putin is right: we must get together and talk to these so-called separatists: what do you want? You do not repeat Yanukovych's mistake, "Lukashenka said in an interview with the Dozhd TV channel.
In addition, Lukashenka noted that although he supports the Kremlin's position in the negotiations between Kiev and the militia, any attempt to introduce foreign troops on the territory of Belarus will result in war. "Whoever comes to the Belarusian land, I will fight. Even if it is Putin, "the Belarusian president stressed.
It is worth noting that in March, Lukashenko spoke about his readiness to act as a mediator for the establishment of diplomatic relations between the new Kiev authorities and Moscow, noting that he sees no reason to consider the current Ukrainian government illegitimate. He also criticized the indecision of the Ukrainian army in the Crimea.
The Belarusian president commented on the imposition of sanctions against Russia. "Do not worry. Sanctions, etc. - all this is complete nonsense and nonsense. This is chatter. The West today is not capable of anything. We have to proceed from this ... That freak has not yet been born on earth, who would not understand what Russia is and what sanctions are and what they will turn into, "he said.