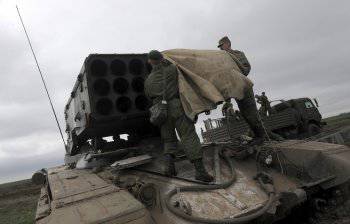 According to the
ITAR-TASS
, with reference to the press service of the Ministry of Defense of Russia, on May 21, X-NUMX Il-15 planes flew from the territories of the Rostov, Bryansk and Belgorod regions, which will deliver the military, who conducted the exercises in areas bordering Ukraine, to their permanent locations.
"Sending military equipment and armaments, materiel is carried out by train echelons," the agency added. By now, four echelons have already been sent.
Moscow's statements about the withdrawal of military units were commented on by White House spokesman Jay Carney, who said that the US government has information about troop movements along the Ukrainian border.
"We see certain signs of activity at the border," he said. "However, it is too early to conclude that this activity indicates the withdrawal of troops from the border (with Ukraine)."
"If we are talking about the beginning of the challenge, we welcome such efforts," - said Carney.
However, the press secretary noted that "some movements" were also observed in the past - "the battalion was serving, the battalion was arriving", but on the whole near the Ukrainian border "there was a huge and unprecedented presence of Russian troops".
According to Karni, Russia's military presence is aimed at "intimidating and destabilizing" Ukraine on the eve of the presidential elections to be held on May 25.
"We firmly believe that the deployment of Russian troops right on the border with Ukraine was aimed at intimidation and could potentially lead to an invasion. We welcome any evidence that Russia has chosen a different path, "he added.
It is worth recalling that on May 19, Russian President Vladimir Putin ordered the return of troops conducting exercises in the Rostov, Bryansk and Belgorod regions to permanent places of deployment. According to him, it will create "additional benevolent conditions around the upcoming presidential elections in Ukraine, so that there are no speculations around this."
On May 21, the official representative of the UN Secretary-General, Stefan Dujarrik, said that the decision to withdraw troops from the Russian Federation was an "important step towards de-escalating" the situation in the region.