Ukrainian Foreign Ministry
on the eve of the "obliged" Russia to provide Kiev with comprehensive information about what goals such an event as "Aviadarts-2014" pursues. According to the Kiev junta, Aviadarts-2014 is not an all-Russian competition of aviation skill, but is a military exercise, which may be directed against Ukraine.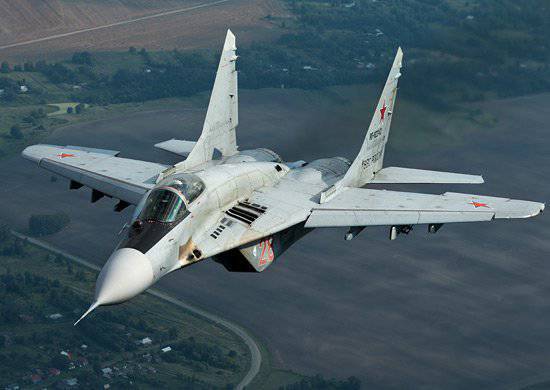 From the message of the Ministry of Foreign Affairs of Ukraine:
According to the official website of the Ministry of Defense of the Russian Federation, in the period from 21 to 27 in May 2014, in the area of ​​the cities of Lipetsk, Voronezh and Ryazan, the exercises of the Russian Air Force "Aviadarts-2014" will be held. The active phase of the exercise will take place on May 24-25. During this phase, on the territory of the Voronezh region, the combat use of missile, bomb and cannon armaments for ground targets, as well as the overcoming of the air defense system of a conditional enemy will be developed.

Ukraine, according to paragraph 16 of the Vienna Document on confidence- and security-building measures, requested the OSCE channels of communication to the Russian Federation to formally clarify the objectives of the exercise, as well as the number and types of forces and assets involved. In accordance with the Vienna Document, the Russian Federation is obliged to provide relevant explanations during 48 hours from the moment of receiving the request, that is, before 17 hours, Kiev time, 22 May this year.

In addition, Ukraine called on the Russian Federation to refrain from carrying out flights of combat aircraft in the immediate vicinity of the borders of our state during the presidential election.
What Kiev is going to do if Moscow does not personally explain to Ukraine about the goals of Aviadarts-2014, it is not reported.
A detailed study of the website of the Ministry of Defense of the Russian Federation to discover that "Aviadarts-2014" is an exercise, and not a competition, did not succeed. Where the Ukrainian Foreign Ministry found such information remains a mystery.
A kind of ultimatum to Kiev has already been commented by Lieutenant-General Viktor Bondarev, Commander-in-Chief of the Russian Air Force. His words leads
RIA News"
:
The Ukrainian side does not know what it is doing itself, but it's not going into its own business.
Bondarev noted that Aviadarts 2014 initially had the status of a contest, during which Russian pilots will compete in accuracy
aviation
missiles, as well as the accuracy of firing from air guns at ground targets. Moreover, the international program will continue the Russian program of the competition in the summer.
The competition was launched today - May 21 based on BBA in Voronezh. Participation in the competition takes 71 crew.