CROC, system integrator No. XXUMX in Russia, presented its own development - an individual command center (ICC). This prototype of the situational center was first demonstrated at the international exhibition "Material and Technical Support of the Power Structures", which takes place on the territory of Pavilion No. 1, All-Russian Exhibition Center from 75 to 20 in May.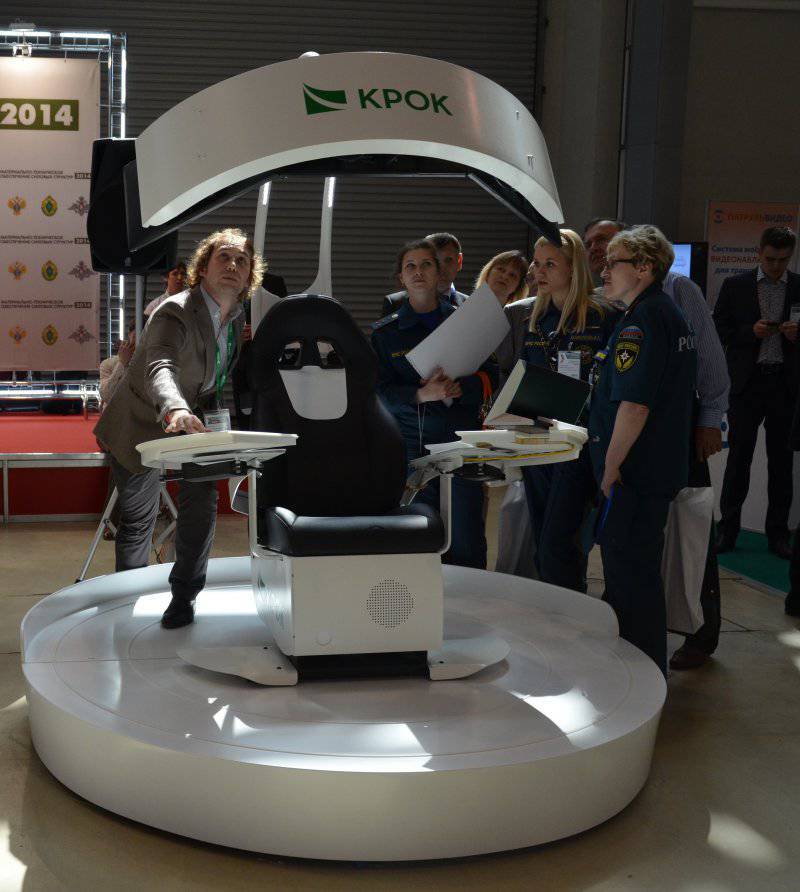 Individual command center has no analogues in the world. This is a complex capsular device that identifies an employee using a special pass. It consists of an anatomical chair, a panoramic touch monitor, an operator's working surface, a control panel, a microphone and a loudspeaker, and is equipped with telephony, audio and video conferencing systems.
ICC can work individually, for collecting and processing analytical data. With their help, the operator makes operational decisions, predicts the situation. In the group work mode, the operator organizes interaction between the management and subordinate, adjacent groups of persons, broadcasts the decisions made to them.
"Our development can become an indispensable assistant in the composition of the National Center for Defense Management of the state. ICC is intended both for use in a semi-automatic mode during a general meeting, and in the operational management mode with full sound insulation, if required. Our solution allows you to work with different information systems, and all operational information is displayed on a single video screen, "says Alexey Volkov, Deputy General Director of CROC, working with corporate customers.
During the business program of the exhibition, CROC experts will present an integrated approach to the creation of situational centers, with an emphasis on the use of analytical systems, as well as a centralized approach to medical care using a single patient card, teleradiology, electronic laboratory. In addition, the participation of a CROC expert in a round table on cyber security is expected.
Partners' booths show CROC solutions such as video analytics integrated with a business intelligence system, 3D scanning devices and 3D printing of objects, as well as unmanned aerial vehicles.
On the last day of the exhibition, Boris Bobrovnikov, the company's general director, will award the winners of the programming championship organized by CROC in cooperation with the Ministry of Defense to promote the IT profession among young people and support IT education in Russia. Of the two hundred people who took part in the championship, three winners will receive awards.