Gazprom CEO Alexei Miller reports that the Russian company has signed a multi-year contract with China's CNPC for gas supplies to the Celestial Empire. On the eve, the parties came to another deadlock in the sale of Russian gas to China, without having agreed on a price. Today, the parties managed to find a compromise solution. The total volume of gas that must be supplied annually to China by Gazprom will be 38 billion cubic meters. The total amount of the contract is approximately 400 billion dollars. Reports about it
ITAR-TASS
.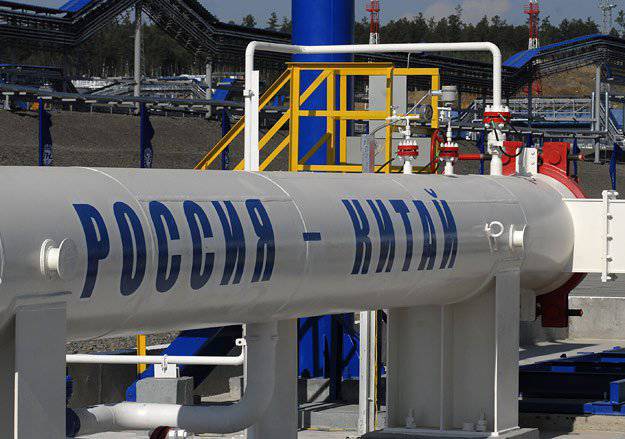 The terms of the contract are determined before the 2044 year - for the next 30 years. Taking into account all the parameters of the contract specified by Gazprom, it is easy to calculate at what price the representatives of the Russian and Chinese companies agreed. This price is approximately $ 350,8 per 1000 cubic meters.
At the same time, the originally designated price corridor for discussion between Moscow and Beijing was determined by the interval 350-400 dollars per thousand cubic meters of blue fuel. The Russian side wanted to sell on 400, the Chinese side wanted to buy on 350.
Based on the price that Gazprom and CNPC went to, it turns out that it was the Chinese wishes that were taken into account in the first place. However, this does not mean that Russia will suffer great losses from such concessions. Economists are confident that such a long-term contract, which is difficult to find analogues in the modern trading system, will help stabilize the economic situation in the domestic market of Russia and increase interest in investing in the Russian economy. This thesis is confirmed now: Gazprom's shares immediately after the announcement of the conclusion of the contract added more than 2% to the price. Another plus for Russia is the diversification of sales markets.