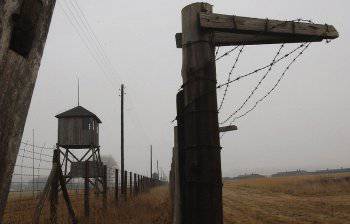 According to the
ITAR-TASS
, with a link to
Associated Press
, the Nazi crime bureau of inquiry revealed the 20 ex-warders of the Nazi death camp Majdanek, who may be responsible for the massacres during the Second World War.
According to the head of the Ober-Prosecutor's Office, Kurt Shrimm, materials are currently being prepared for transfer to the prosecutor's office, which will make official accusations of the suspect within a few weeks.
Chief Investigator Thomas Will noted that "all the suspects, both men and women, live in Germany."
During the existence of the death camp, which was located on the outskirts of the city of Lublin in Poland, tens of thousands of people were killed.
It is worth recalling that a year ago, a preliminary investigation was launched in Ludwigsburg regarding the 49 ex-warders of the Auschwitz concentration camp, who are suspected of complicity with the murder.
In particular, the investigators check whether the persons have been involved in any criminal cases, in which posts they served in the camp, and how many people died in Auschwitz during this time.
After completion of the investigation, the suspects will be transferred to the prosecutor's office.
20 February 2014 of the South Federal State of Baden-Württemberg detained three former Auschwitz security guards from 88 to 94 years of age.