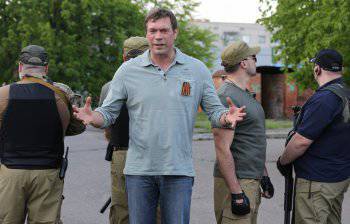 According to the
ITAR-TASS
, at night in Dnepropetrovsk, unknown persons set fire to the house of Verkhovna Rada deputy Oleg Tsarev. Nobody was injured in the fire.
"My house was burned down in Dnipropetrovsk last night," Tsarev said on his Facebook page. - Armed people arrived on two buses at two in the morning and threw the house with Molotov cocktails. Forwards felt confident. The way they were burned was filmed, probably to report on the work done. Near the house is full of spent cartridges. My wife and children left Dnepropetrovsk earlier, my mother just last week, so no one was hurt. "
It is worth recalling that Oleg Tsarev nominated his candidacy for the presidential elections in Ukraine, scheduled for May 25.