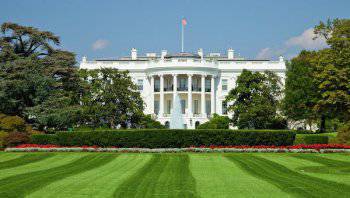 According to the
RIA News"
, the petition on the White House website, which requires Russia to be included in the list of countries sponsoring terrorism, won over 100 thousands of votes, so it will be considered by the US administration.
According to the rules, in order to receive an official response from the authorities to the petition, it is necessary that it collect at least 100 thousands of signatures in a month. However, as practice has shown, even in this case, the US authorities do not always take the petitions filed seriously. In particular, the White House may refrain from responding on topics related to the competence of federal agencies in order to "avoid undue influence," the site says. In addition, often the required number of votes gathered petitions with deliberately provocative content, in connection with which the US authorities several times increased the required number of votes.
A petition in which the authors claimed that in recent months the Russian authorities have been conducting secret operations in Ukraine that fall within the definition of international terrorism, appeared on the White House website 23 April.
It is worth noting that at the moment Syria, Iran, Cuba and Sudan are in the list of countries sponsoring terrorism, the US State Department. In respect of these states, a number of sanctions have been introduced, including a ban on the supply
weapons
, as well as a number of financial constraints.