According to the
"Russian Spring"
, at the crossing of the South Donbass Mine No. 3 near the town of Ugledar in the Donetsk region, military equipment and armed people in camouflage unmarked camouflage appeared.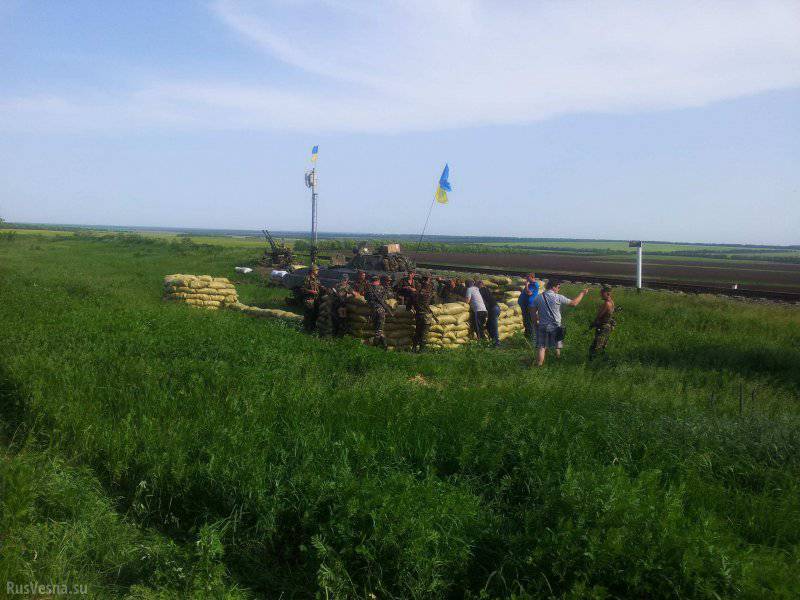 As noted on the site, fighters from one of the units of the National Guard of Ukraine arrived in this area, who received orders to hold the terrain. The positions of the military are BMP, bagged, as well as a twin anti-aircraft unit ZU-23.
Most likely, the transfer of manpower and equipment confirms the junta's new tactics, which are based on retaining and detaching as many regions as possible from the Luhansk and Donetsk republics. In particular, in the 40 kilometers from Ugledar there is the village of Velikaya Novoselovka, occupied by the Yarosh soldiers from the special Donbass battalion, as well as the soldiers of the National Guard were spotted on the territory of the Starobelsky district.